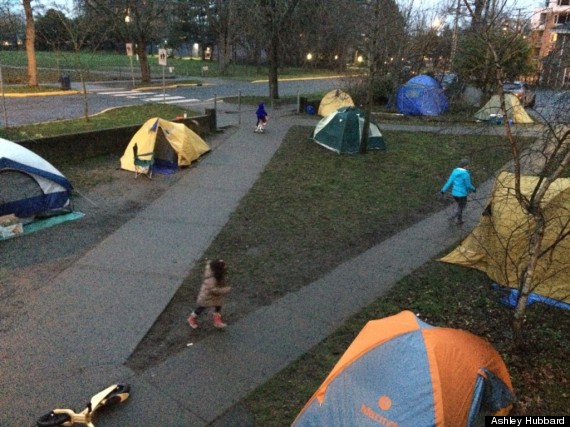 A dozen parents camped for three nights outside South Park Family School in Victoria, B.C. to secure one of 20 coveted spots in a unique kindergarten program.
Ashley Hubbard was the first in line at 3 p.m. on Friday to ensure her son would be enrolled in the nature kindergarten program when the school opened on Monday morning.
"My son is a very active 4.5 [sic] year old and I have been a little worried about sending him to a regular school setting where he is expected to sit in a desk for hours each day. He loves to be outside and explore and so this was the perfect solution," Hubbard said in an email to The Huffington Post B.C.
South Park's alternative kindergarten has students outside learning and exploring for half of the day, rain or shine, Hubbard pointed out. It's located across the street from the expansive Beacon Hill Park (home to a petting zoo and children's farm), and is a short walk to the ocean.
The school also has no geographic catchment, which means registration eligibility is not dictated by where the children live.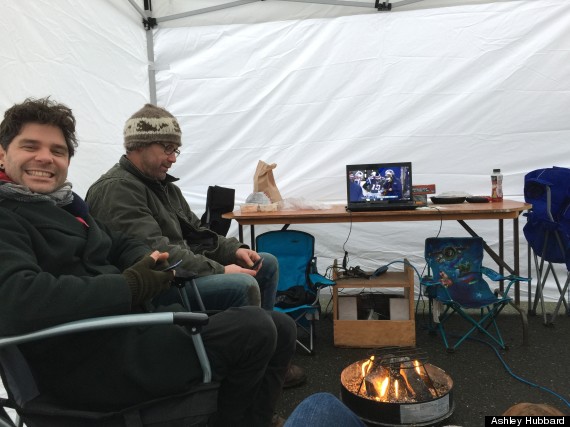 Despite some rain and cold, the dedicated parents set up a communal tent with a propane fire pit, chairs, a table, and a laptop that was streaming football and hockey games.
Hubbard said it was fun to bond with the other parents and kids, and they've already planned a summer camping trip and some playdates together.
Another parent, Peter Sutton, admitted to Global News that the campout may sound strange to other people. But the weekend experience assured him that his child will have classmates whose parents are as involved as he is, he said.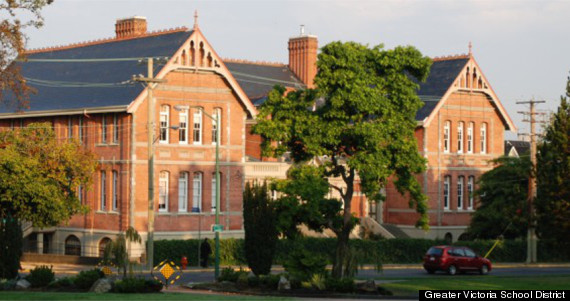 South Park's nature kindergarten attracted a similar lineup when it began last year, reported The Times Colonist.
Two nearby schools have similar programs.
Like Us On Facebook

Follow Us On Twitter
ALSO ON HUFFPOST: