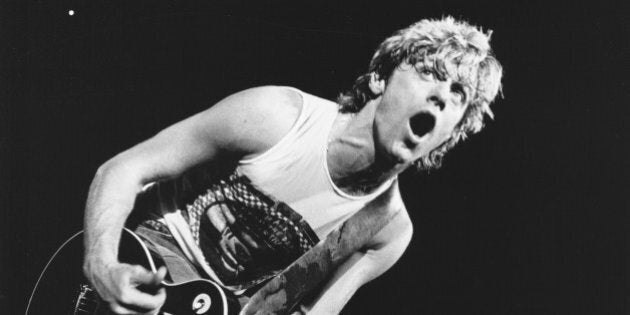 It's been a big few months for Canadian music legend Bryan Adams. In addition to celebrating his 55th birthday last fall, Adams released his twelfth studio album, "Tracks of My Years," a chart-topping mix of covers and new material.
Now Adams is bringing his epic back catalogue of hits out on a giant Canadian tour beginning this week to celebrate the 30th anniversary of his classic rock record "Reckless." (Yep, that's the one with "Heaven," "Summer of '69," "It's Only Love" and "Run To You."
To get you pumped for Bryan Adams' guaranteed-to-be-awesome upcoming concert in a city near you, here's a look at 25 things you (probably) didn't know about the Canadian music icon. Hopefully it helps up your super fan game while killing time in the beer line.