Forget Golden Globe dresses—Kristen Stewart just proved that menswear is still a red carpet staple.
On Monday, the "Still Alice" star attended the Stella McCartney Autumn 2015 presentation in New York City sporting a boxy black jacket paired with a white tee, black skinny trousers and shiny black-and-white loafers.
With her short hair slicked back and her I-don't-give-a-sh** gaze, the 24-year-old actress was the epitome of androgynous chic.
Fans of the "Twilight" star know that KStew prefers to dress down off the red carpet, preferring tees and slacks as opposed to dresses and skirts. (And thank goodness 'cause we need some more variety on our celebs!)
But this isn't the first time KStew has sported menswear on the red carpet. Back in 2012, KStew looked confident in a pair of loose-fitting trousers and an unbuttoned white shirt at the "On the Road" NYC premiere and looked gorgeous in tailored grey slacks and a white sleeveless blouse at a 2013 premiere for "Snow White and the Huntsman."
And how could we forget the time she played the part of a guy for a photo shoot in Elle magazine?
Menswear: it will never go out of style.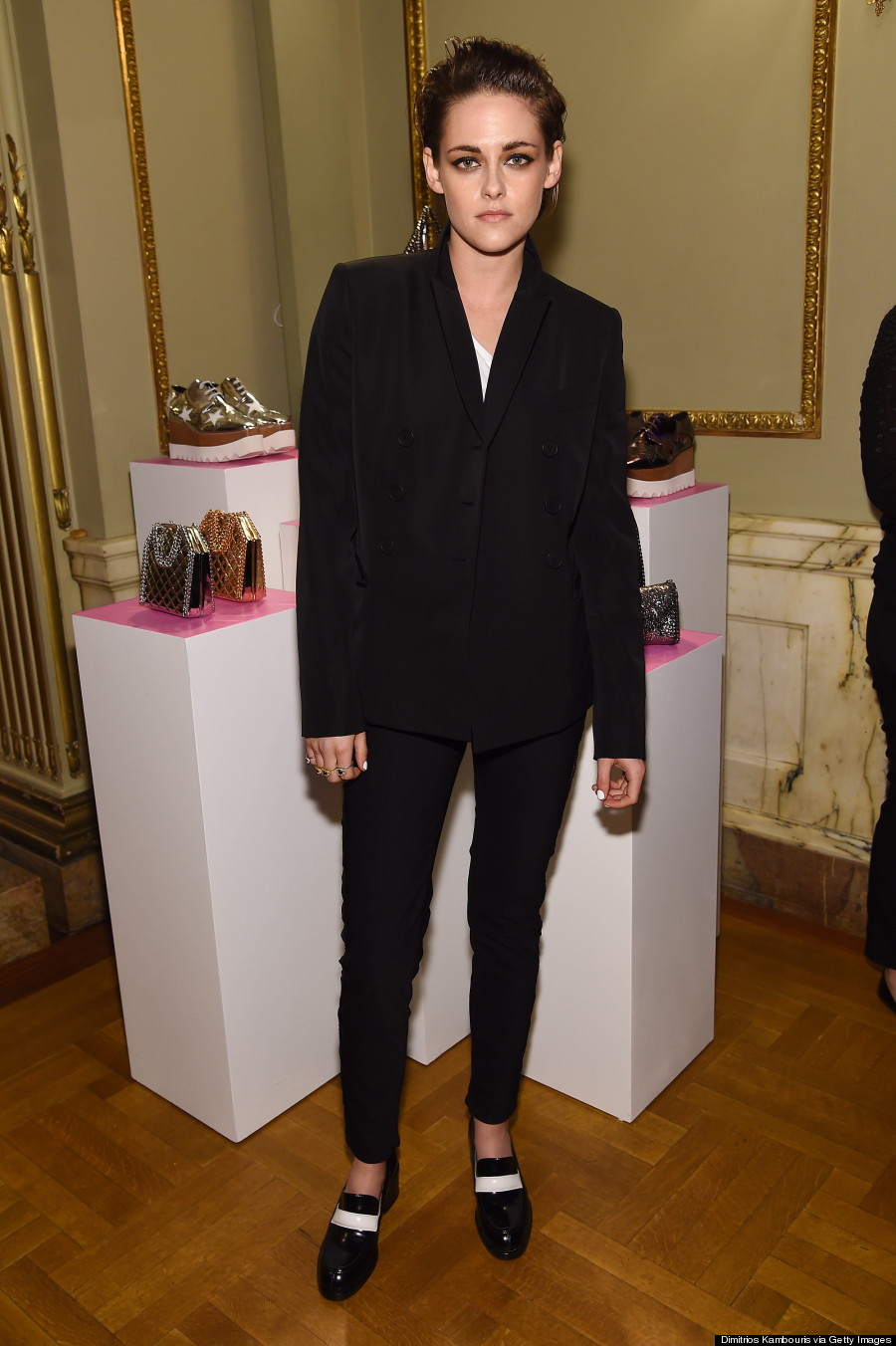 See Kristen Stewart's style evolution!