Gwyneth Paltrow is known for her incredible red carpet style, so it was with a heavy heart when we saw what she wore on "The Tonight Show with Jimmy Fallon" on Wednesday.
Enter, a blush-coloured Elie Saab jumpsuit that matched the colour of her skin, instantly making it look as if she were nude. Also, the fabric was so thin that it looked as if her Spanx lines were showing through on her thighs. (As if she needs them!)
The outfit's saving grace? The ruffled detail that cascaded from her neck to her waist, giving the outfit a shot of glamour.
But Gwyneth saved the day when she performed Broadway versions of hip hop songs including Drake's "Started From the Bottom." (Bonus points for including a Toronto boy.)
Tell us: what do you think of Gwyneth's jumpsuit?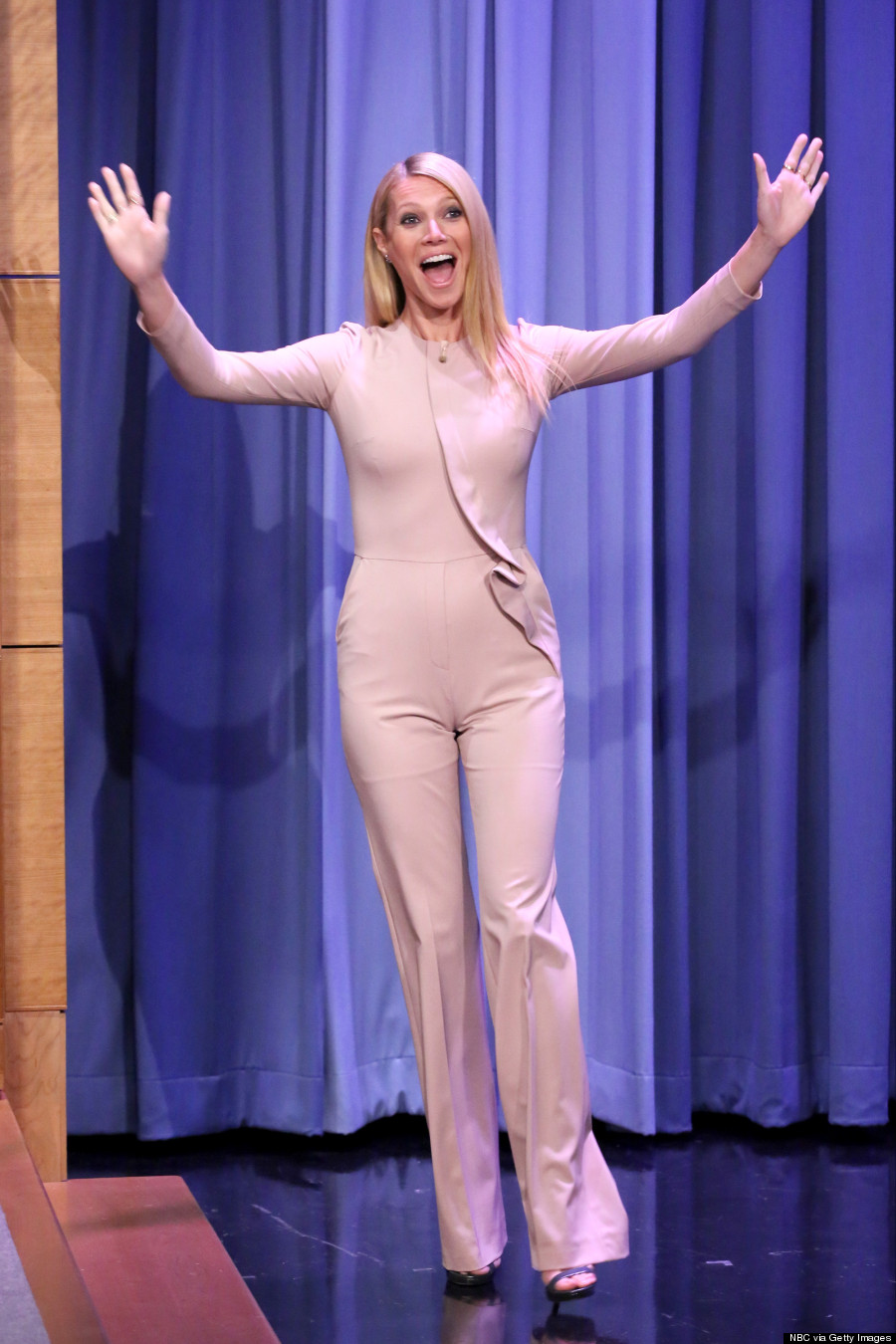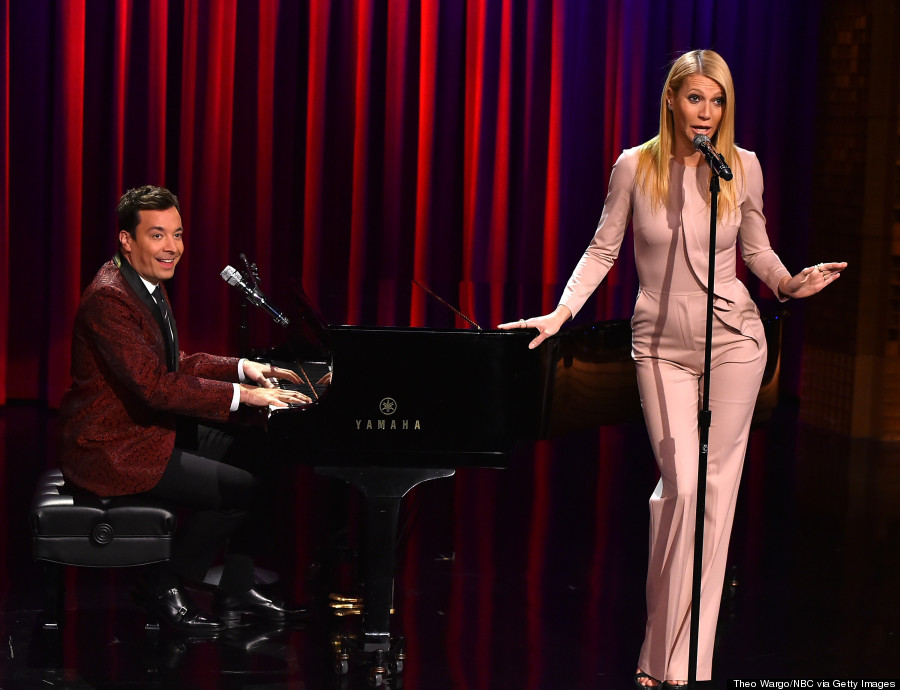 Also on HuffPost