"Why does the world pay more attention to 17 murders in France than to 2,000 murders in Africa?"
That's the question Rex Murphy and many others are asking after a brutal massacre by the terror group Boko Haram in Nigeria received less media coverage than the terror attacks in Paris last week.
And it wasn't just the media. More than 40 world leaders showed up in Paris this weekend for a unity rally. There was no such show of support by the world's most powerful for the victims in Nigeria.
Murphy thinks that's a travesty. Why do you think the massacre in Nigeria received less attention than the Paris attacks? Share your thoughts in the comments.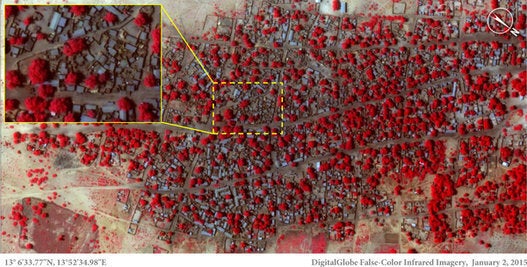 Satellite images of Boko Haram massacre