A Singapore man is reportedly facing $15,000 in fines after flicking a cigarette from his apartment window.
That's a $600-ding per for each of the 33 butts hurled from his window. A 34th butt landed the man a community service stint. All of the transgressions, according to Reuters, took place in a four-day span.
The city state's National Environment Agency provided this smoking gun -- a still from video surveillance -- to support its case: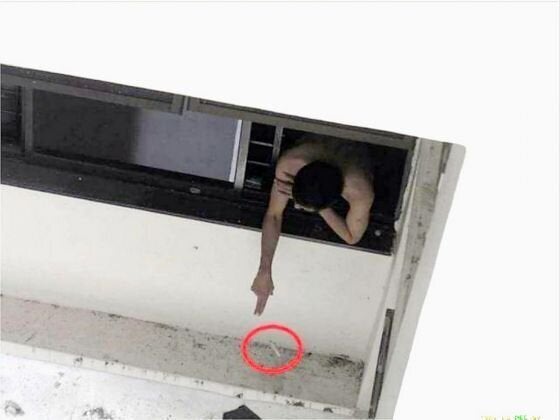 The 38-year-old will be hard to miss on the streets of Singapore, fulfilling his community service requirement -- he's been ordered to don a bright vest emblazoned with the words, "Corrective Work Order," Reuters reports.
Singapore is renowned for its clean streets. A big reason for that might be the 600 or so surveillance cameras deployed last year to keep locals and visitors in line.
Since then, Reuters notes, the city state has punched in the nether regions hundreds of people with littering fines.
According to Business Standard, the man's conviction was the result of a surveillance 'sting'. Following complaints about the seemingly serial cigarette tosser, a camera was set up between November 2013 and March 2014. In all, 34 unlawful acts were captured on video before the man was reined in.