Charlotte McKinney is the face of the fast food chain's new ad, titled "Au Naturel," in which she initially appears to be naked at a farmer's market.
But she later shows up in a bikini top and shorts, sensually mowing down on an "All-Natural Burger," which doesn't have any steroids, hormones or antibiotics – a "first" for the fast food industry, the company says.
"I love going au naturel," McKinney says. "It just makes me feel better."
McKinney, whom Fox411 labelled as the "next Upton" in September, resists the comparison.
"I'm my own person," she told the network. "I think we both have a different style of what we're going to do.
"I hope it's Charlotte McKinney and not the next Kate Upton."
It's difficult to avoid comparing the two, however. Upton herself once starred in a Carl's Jr. Super Bowl commercial that was banned from broadcast during the 2012 football championship, said ET Online.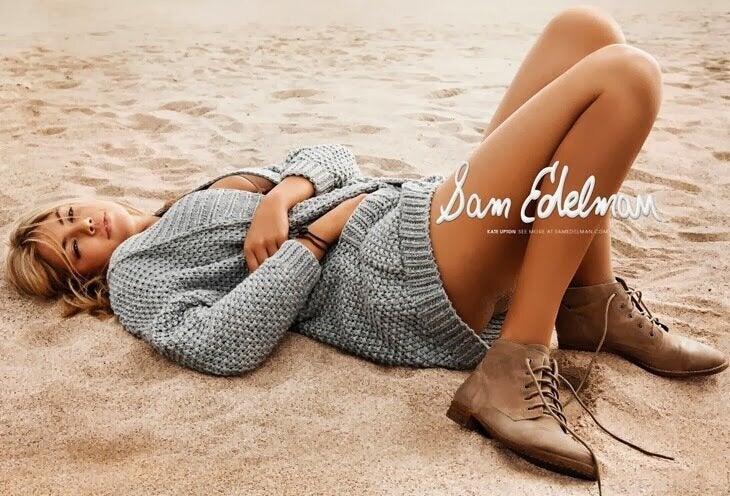 Kate Upton For Sam Edelman