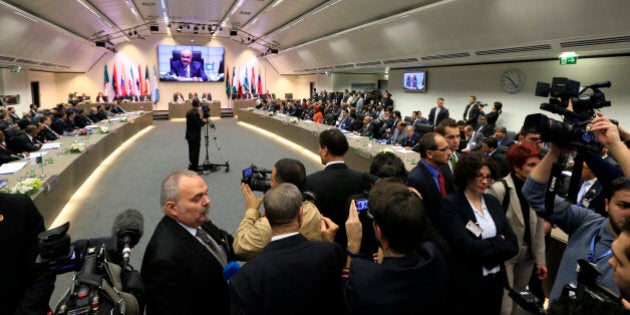 With oil prices down 60 per cent since last summer, some industry insiders are trying to talk up the market by predicting wild price spikes to come, brought on by insufficient investment in oil production.
But that's peanuts compared to the predictions of Claudio Descalzi, head of the Italian energy company Eni Spa. He sees oil "maybe" hitting $200 a barrel within a few years.
Why? Because investment in oil production is collapsing, and it will take a long time to start up new projects if and when a supply crunch comes.
At the World Economic Forum, Descalzi predicted capital spending on oil would drop 10 to 13 per cent this year. And many new oil projects take five or six years to start producing, which means catching up when demand rises could be difficult.
"We can have a lack of production in four or five years creating a new increased oil price," he said.
Hofmeister argues that many of the world's existing oil wells are at risk of "natural declines," meaning that, without enough investment in new fields, the existing supply of oil will shrink as time goes on, putting upward pressure on prices.
While $200-a-barrel oil might seem like a dream right now to Canada's struggling energy exporters, it's a scenario much of the world wants to avoid. It would likely mean economic devastation for oil-importing economies like that of the U.S. and China, and trouble for non-oil producing parts of Canada.
The closest the world ever got to $200 oil was around $140, in 2008 — just before the worst of the economic crisis of 2008-09. It's hard to tell, though, how much oil contributed to the downturn, as the U.S.'s banking crisis was already underway at the time.
But it's clear that, at $200, oil importers would start cutting back and accelerate efforts to switch to alternative energy sources. At those prices, alternative energies could take market share away from oil permanently. (This is why environmentalists like David Suzuki are unhappy about the oil slump — it's slowing down the switch away from oil).
Of course, not everyone sees oil hitting levels that high, or even anytime. Most analysts (and Alberta Premier Jim Prentice) are predicting that oil prices will stay low for a prolonged period of time, as the world is dealing with a substantial oversupply problem.
Because of oversupply, getting oil back to even $60 or $70 will be "not that easy, not that quick," he said on CNBC Friday, a day after Saudi King Abdullah passed away.
Saudi Arabia is widely believed to be engaged in a war of attrition with the U.S.'s shale oil producers, which have exploded the global supply of oil over the past few years. Observers are waiting to see which oil producers will move first to cut back production.
So far, no one has, and analysts say it's because oil producers are desperate not to lose market share to competitors.
Though Prince bin-Talal denies Saudi Arabia is trying to drive U.S. producers out of businesses, he admits "there's a game of who should cut production first" between OPEC countries and other producers.
"Eventually there's no doubt that some countries have to blink and reduce their production ... I don't see Saudi Arabia or the OPEC countries blinking," he said.
Many analysts note that production costs in Canada's oilsands and U.S. shale fields are among the highest in the world, making them most likely to blink first.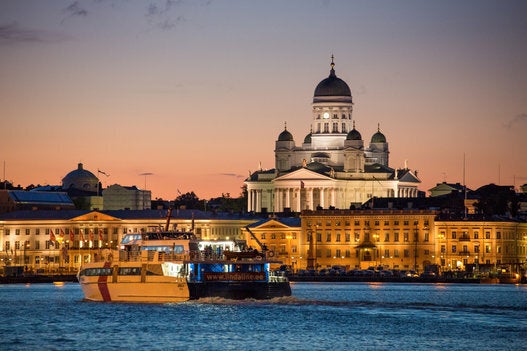 World's Biggest Energy Hogs