Do the jihadists Canada and her allies are combating in Iraq have weapons of mass destruction or are they capable of manufacturing them? The Canadian government has not been forthcoming with an answer.
The head of media relations at the Department of National Defence, Daniel Le Bouthillier, passed the buck to the United States, stating simply that any "question regarding what the coalition 'fears' would be better answered by U.S. Central Command."
National Defence also refuses to give a clear yes or no answer when asked if members of an obscure Canadian special forces unit called the Canadian Joint Incident Response Unit CBRN have been deployed in Iraq. This unit's mission is quite specific and disconcerting: it is charged with immediate response to chemical, biological, radiological and nuclear (CBRN) threats. Citing reasons of operational security, the military spokesperson stated only that the Canadian military is prepared and equipped to respond to any eventuality.
If it is true that members of this unit have been deployed in Iraq, it would not be the first time the CJIRU-CBRN operated in the Middle East. CJIRU-CBRN operators were already present in Jordan a few months ago to train that country's military to respond to attacks with weapons of mass destruction. The U.S. Armed Forces posted a series of photos online of the Eager Lion 2014 exercise, which marked the end of a full year of training in Jordan carried out by CJIRU-CBRN. The presence in the Middle East theater of operations of our anti-weapons of mass destruction unit is some indication that the coalition combating the Islamic State is concerned about the possible use of such weapons by jihadists.
According to an analyst familiar with the issue who prefers to remain anonymous, the coalition in no way believes jihadists will obtain nuclear weapons, since it is nearly impossible to obtain the fissile materials required for such an undertaking. What the coalition is concerned about, and which would explain the presence of the CJIRU-CBRN in the region, is the relative ease with which the Islamic State can make radioactive, biological and chemical weapons. The materials needed to make such weapons are available in the vast territories it controls in Syria and Iraq, particularly in the city of Mosul, whose university has one of the top research centres in the Middle East. But even if the researchers at this university refuse to collaborate with the Islamic State, it can rely on the knowledge of several civil and military defectors who served in the weapons of mass destruction development programs in Iraq and Syria under Saddam Hussein and Bashar al-Assad.
Therefore, a radioactive weapon, called a "dirty bomb," could be made from various non-fissile radioisotopes used mostly in laboratory research, scientific instruments and medical technologies. Isotopes such as cesium-137, cobalt-60, iridium-192, radium-226, plutonium-238 and strontium-90 could be incorporated into improvised explosive devices.
CJIRU-CBRN operators are trained to deal with these types of threats, and they can also intervene against chemical and bacteriological attacks: sarin gas, chlorine, mustard gas, smallpox and numerous other agents which may be used as weapons of mass destruction.
In the case of an attack, the first step in the intervention scenario is for a team to go in and evaluate the threat by taking samples. Small remote-controlled vehicles and miniature drones covered in all types of sensors may be used. Potential contaminants are identified and counter-measures applied.
Operational portion of CJIRU-CBRN is based in Trenton and has means of aerial transportation, allowing it to travel quickly throughout Canada and the world.
In the 1990s, al-Qaeda under Osama bin Laden had made it a priority to acquire weapons of mass destruction. Abu Bakr al-Baghdadi and his Islamic State now have the capability to complete this terrifying project.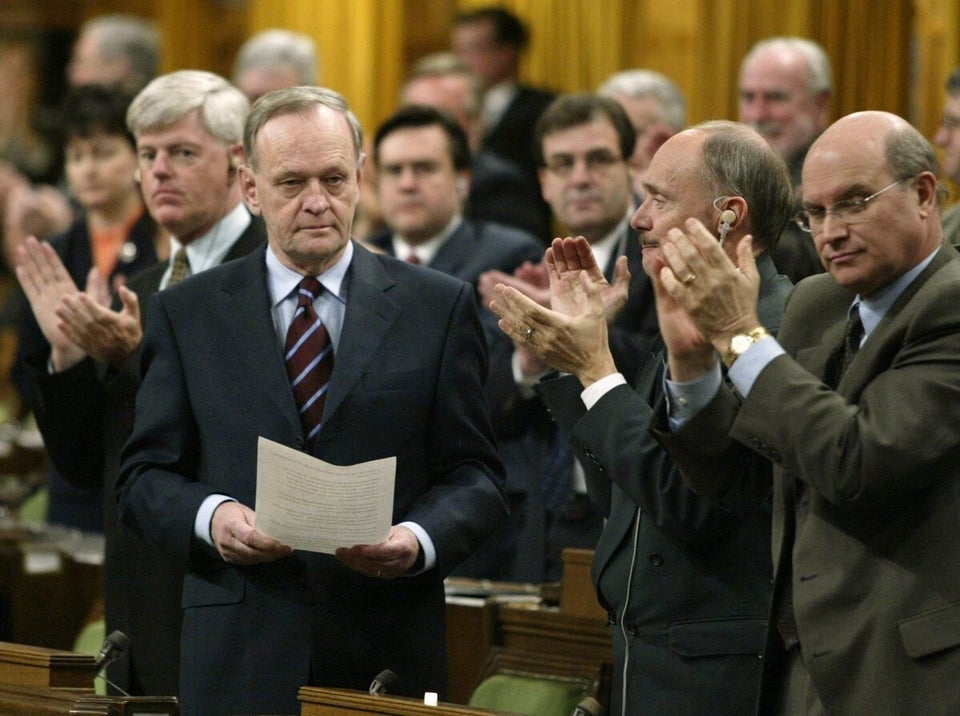 What Leaders Said About Iraq In 2003