Smith Family
A B.C. couple is struggling to come up with more than $55,000 to cover the growing medical bills for their surrogate twins, who are fighting for their lives in a Mexico hospital.
Greg and Elaine Smith rushed to Villahermosa, more than 850 kilometres from Mexico City, earlier this month when their surrogate delivered the twins prematurely at 31 weeks. The boy and girl, named Ayden and Ariana, have been fluctuating between critical and stable condition at the private Angeles Hospital ever since.
The Maple Ridge couple has been trying for years to conceive, said Aaron Gelowitz, whose wife is Greg's cousin. They had considered a surrogate from Iran (as Elaine is of Iranian descent), but it wasn't a viable option once the Canadian embassy closed in 2012 due to political turmoil, he said.
Surrogacy in Canada is legal, but surrogates cannot be paid. Intended parents can, however, cover expenses.
When the Smiths couldn't find someone in Canada, they turned to a paid clinic in Mexico, Greg's aunt Linda Pruden told CBC News.
"They didn't actually let us know that they were pregnant until December. They let their mom and dad know as a Christmas surprise," said Gelowitz in an interview with The Huffington Post B.C. on Tuesday. But a few weeks later, the babies were born prematurely, weighing roughly three pounds each.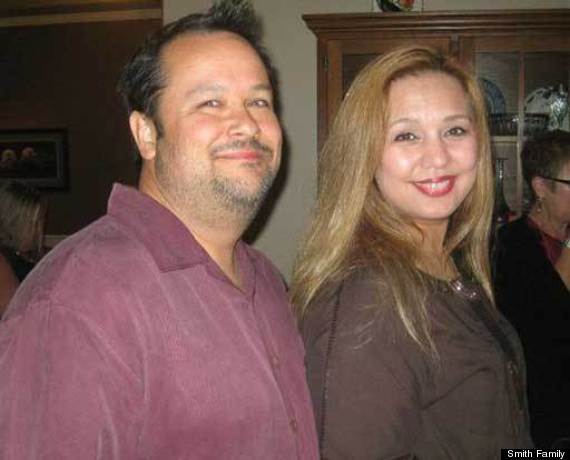 Greg and Elaine Smith of Maple Ridge, B.C. had tried for years to conceive.
The latest update from the couple said that Ariana's lungs have both collapsed and she's back on a respirator. Ayden is also in critical condition.
Compounding the stress is the fact Mexican authorities have not issued birth certificates for the babies, Elaine said in a message to family. A notary public needs to take the twins' fingerprints and footprints, but he hasn't been allowed into the intensive care unit.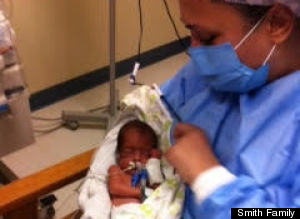 The paperwork is needed to change the babies' last names to Smith — which is then required for Canadian passports to get them out of the country.
However, the focus right now is for the twins to well enough to be flown back to Canada, where their parents hope they can be treated at the B.C. Children's Hospital in Vancouver.
The couple's tight-knit family — described by Gelowitz as "a big Brady Bunch" — started an online fundraising page that was meant to be circulated among friends and family. But as the costs and bureaucratic headaches continue to grow, they decided to branch out for help, he said.
They're looking for advice from people with experience with international surrogacy, as well as with the Canadian embassy in Mexico.
Another cousin in B.C., Stephanie McCombie, sent out an appeal on her Instagram account, which has almost 150,000 followers.
"There's been a lot of criticism from people that don't know the back story, who say, 'You made your bed, you lie in it.' But we want people to know [Greg and Elaine] have enough on their plates," said Gelowitz. "This is the only time they've been able to have children, and if we can alleviate some of the burden, that's the best we can do here."
Like Us On Facebook

Follow Us On Twitter
ALSO ON HUFFPOST: