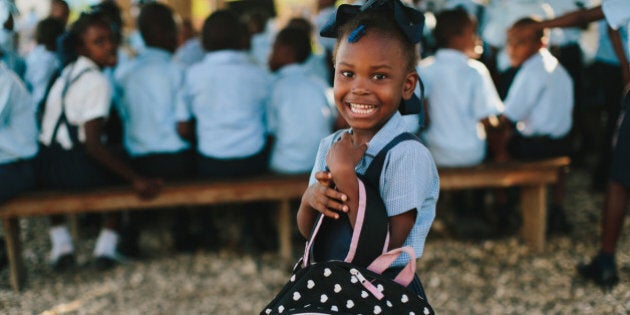 The School Sessions is not your everyday, run-of-the mill fundraiser. Launched by a Canadian couple, the initiative seeks to have hundreds of photographers taking portraits on the same day to raise $200,000 for a school in Haiti.
Rather than giving donations out of pocket, clients can sign up for portrait sessions on April 12 with registered photographers. One hundred per cent of the proceeds go to the fundraiser.
Jamie Delaine Watson and her husband Randy Watson, who are based in Langley, B.C., started The School Sessions because they wanted to give back through something new that involved their skills.
Randy, a carpenter, has been to Haiti five times for missions with his church, and Jamie, a wedding photographer, went for the first time in November. They visited Ecole Chretienne du Centre de L'Agneu (ECCA), a school that continues to run despite the 2010 earthquake and Hurricane Sandy tearing at its foundations.
"It was pretty crazy to see what they learn in on a daily basis, and how loud it is, and it's unsheltered," Jamie said in an interview with The Huffington Post B.C. "I remember thinking how different it is than schools in Canada. They're so focused, and love what they're doing and the opportunities to learn. They take it really seriously."
When the Watsons heard that the school was trying to raise money for a new building, the idea for The School Sessions took off.
"I think everybody is given different talents and gifts, and it's really neat to be able to use your industry to give back without going out of your way to volunteer," Jamie said.
"There are things that everyone would like to do but won't necessarily have time to do, or get around to doing. But by using something you're already good at and do on a daily basis, and empowering other people to do the same, we thought it was a really easy way to allow others to get involved."
Since its launch in mid-January, about 200 photographers have signed up, located across the globe from Vancouver to Budapest. One of them is Caroline Howard, a photographer based in Charleston, S.C.
"I've always had a passion for giving back, and serving with my job. Serving and giving with an empty heart is never the right way to go," she told HuffPost B.C. in an email. "I can't wait to see photos of this school with kids learning, creating a future for themselves, and breaking generational patterns with education. And to think that I had a small, small part in that… Wow."
Story continues below slideshow: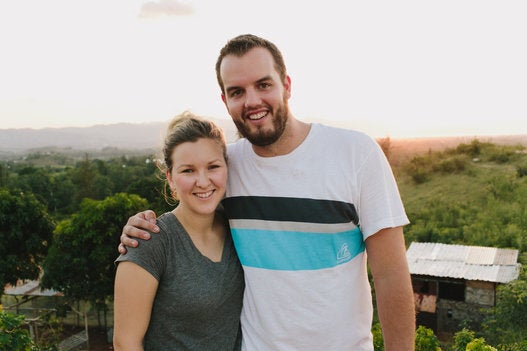 The Watsons teamed up with Hope Force International to seriously look into building a new school for the ECCA students in the community of Mellier. Hope Force, a non-profit group based in Nashville, Tenn., oversees funds for the project and has two permanent residents in Haiti.
If The School Sessions meets its goal, construction could start in May, and be completed in six months. The Watsons plan on heading to Haiti in the fall to capture footage of the unveiling ceremony.
And if $200,000 isn't raised? Jamie says they'll just keep trying with smaller events throughout the year until they do. But if The School Sessions are a success, she and her husband want to make it an annual event.