The driver of a commercial gravel truck died after he crashed into a median on Highway 99 in Delta, B.C., leading to an explosion that closed the busy route for hours.
The driver lost control during Wednesday morning's traffic rush. His southbound truck and trailer went through a concrete centre barrier, flipped on its side in the northbound fast lane and burst into flames, said a RCMP news release.
"Several witnesses attempted to free the trapped male driver and lone occupant of the truck, which by then was fully engulfed in flames," said RCMP Const. Mike Moore in the release.
The truck struck and damaged two vehicles whose drivers were taken to hospital with non-life threatening injuries.
Highway 99 between the Massey Tunnel and Highway 17 in both directions was shut down for several hours. By the afternoon rush, the highway's northbound lanes were open, with southbound still closed between Highway 17A and Highway 10.
Police tried to advise drivers to avoid the area and use alternate routes for their afternoon commute.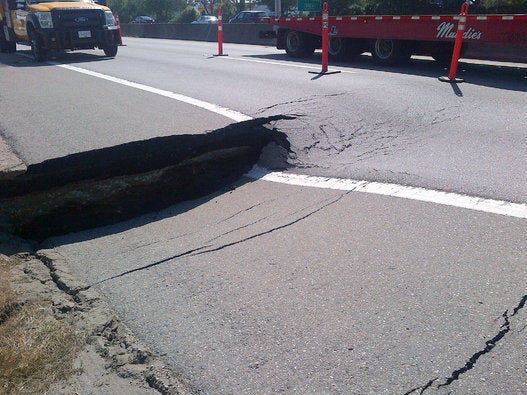 Highway 99 Culvert Collapse Repair