Not all eyes were on Barack Obama while he was in Saudi Arabia.
On Tuesday, the President was in Riyadh to pay his respects to the late Saudi King Abdullah, but most people (at least on social media) were paying more attention to Michelle Obama.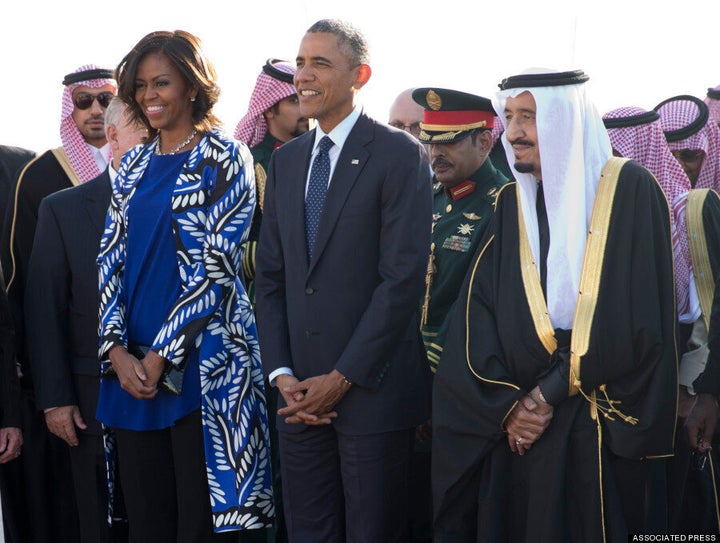 While most of the responses were positive, many of them criticized FLOTUS for not respecting the country's customs, in which most women are expected to cover their heads, and many of whom wear a niqab.
On Twitter, some people chastised Obama for not wearing a headscarf:
While others applauded the First Lady for standing up for oppressed women:
Others had a simpler explanation for why Michelle didn't wear a headscarf:
Several Saudi officials also shook hands with the First Lady, while others just nodded in her direction.
Hey, if we were Mobama, we wouldn't want to ruin our perfect hairdo either.
What do you think? Should Michelle Obama have followed the country's customs and worn a headscarf or should she be free to wear or not wear whatever she wants?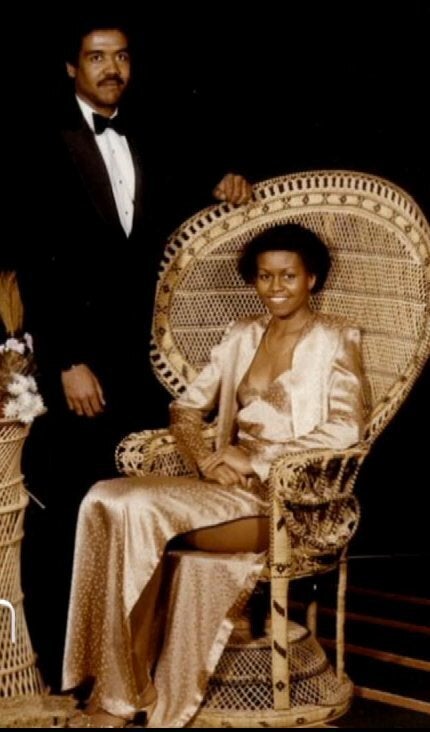 Everything Michelle Obama's Ever Worn