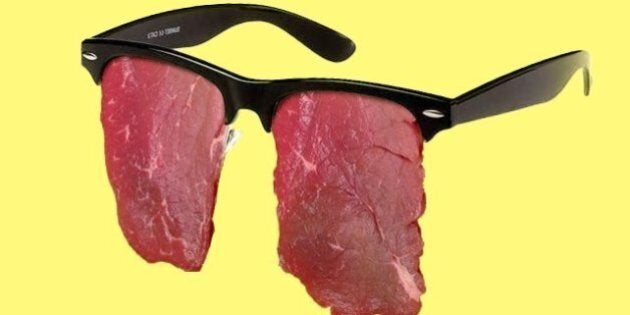 Matija Erceg wants to gross you out.
The Vancouver-based artist and graphic designer has garnered significant attention for his collages, which combine food with everyday objects.
"I think people like to be tickled. It makes them uncomfortable for a second and at the same time there's kind of a desire about it," Erceg, 30, told The Huffington Post B.C. in an interview.
"I think people like to be kind of grossed out in safe way. I would say that my art is fairly safe. You can look at Lady Gaga in a meat outfit and heels and it's a bit more intense because you're seeing it actually touching the person. With my art, it's implied."
And there definitely seems to be an appetite for it. Erceg's work is featured on his Instagram account, @seriousdesign, which has almost 23,000 followers.
Each collage can take Erceg anywhere from 10 minutes to three hours, depending on the intricacy of the pairing. The entire thing is done digitally.
Erceg, who was born and raised in Serbia and has lived in Vancouver for 20 years, said the idea came to him after seeing a pair of steak slippers on a Tumblr blog.
"I had this crazy reaction of like, 'Oh my god, that's amazing and awful at the same time, and I want to know what that fees like if I put them on,'" he said.
"I also felt like there was a culture of people that would really appreciate the duality of that. It's almost luxurious to be able to do that; it invokes a sense of, 'I can do whatever I want, I can have steak slippers.'"
He uses all kinds of food in his creations, but he puts an emphasis on raw meat to provoke both shock value and social consciousness.
"When people see a hamburger they're delighted, but when they see slaughterhouse footage they're disgusted — and it's one and the same," said Erceg. "It pleases me if people think about meat a little more than they otherwise would because they're seeing it in this context."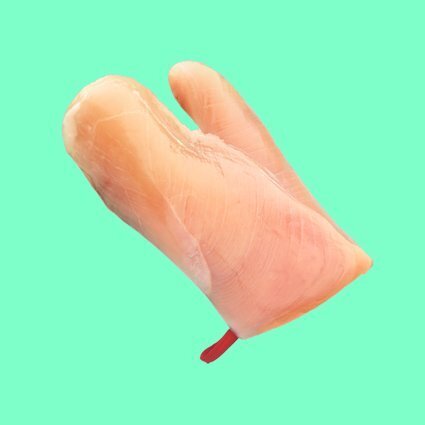 Vancouver Artist's Food Objects