It's a story that will really make you believe cats have nine lives... or more.
Bart, a two to three-year-old cat from Tampa Bay, Florida, was recently hit by a car and presumed dead. According to the Tampa Bay Humane Society, Bart appeared lifeless and was buried in a neighbour's backyard by his owner Ellis Hutson.
Miraculously — no seriously, Bart's new nickname is Miracle Cat — Bart dug his way out of his own grave and ended up meowing for food.
"It was unbelievable," Hutson told The Tampa Bay Times. "I've never seen anything like that before."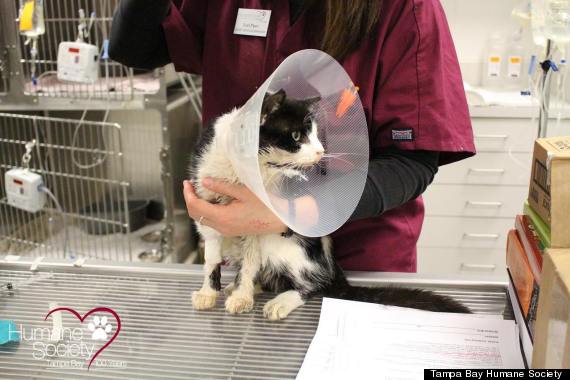 Bart was found with a broken jaw, open facial wounds and a ruined eye. The Humane Society notes when Hutson reached out to local vets and wasn't able to pay for the cat's medical bills, Bart was brought to the organization where he successfully had surgery on Wednesday.
Watch the video above to find out how the community is reaching out to help this courageous cat.
Also on HuffPost