Touchdown, Windsor Regional Hospital!
The facility is marking Super Bowl Sunday by wrapping babies born on the day in special knitted "football cocoons," as seen below.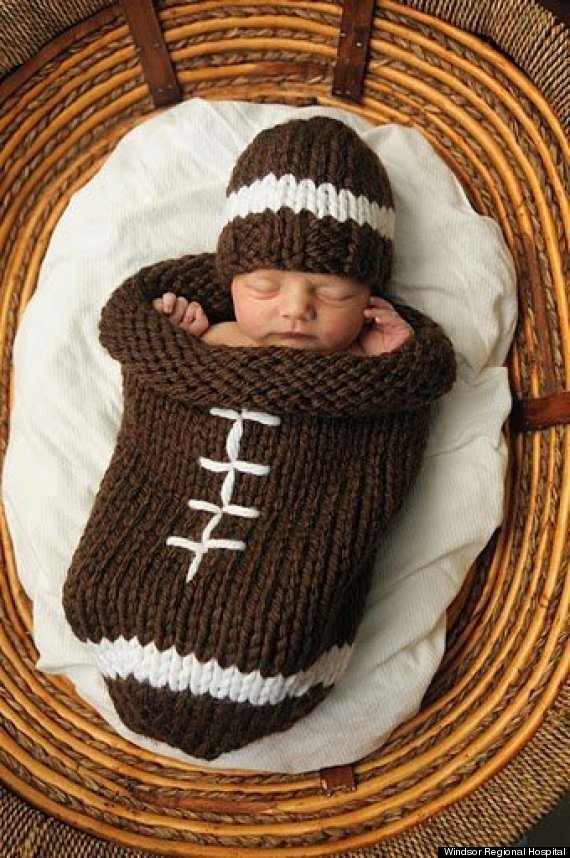 The cocoons were knitted by Fae Gillespie, the president of the Metropolitan General Hospital Auxiliary, who has knitted caps and blankets for babies for three decades, CBC News reported.
All the families who have Super Bowl Sunday babies will be asked to gather in a waiting lounge for a photo on Sunday at 5 p.m. ET.
But this isn't Windsor's sole connection to the Super Bowl this year. Luke Willson, a native of nearby LaSalle, plays tight end for the Seattle Seahawks.
What a way to kick off a life!
Like Us On Facebook

Follow Us On Twitter

ALSO ON HUFFPOST: