We're deep into winter now, and there's no question that snowstormscreate inconveniences.
But Canadians, we know how to cope. When winter bears down on the Great White North, ingenious residents can still find all sorts of creative ways to take advantage of the cold and snow.
We may whine, but we also endure. Here are a few things that Canadians have done to survive the winter season.
They've built an ice castle on a lake.
They built their own ice castle! This is being resourceful in #saskhttp://t.co/GDpqiuo37r@SheilaColesCBCpic.twitter.com/aAG0G5YlZp

— Tiffany Cassidy (@tiffcassidy) January 25, 2015
Actually, they've built numerous ice castles.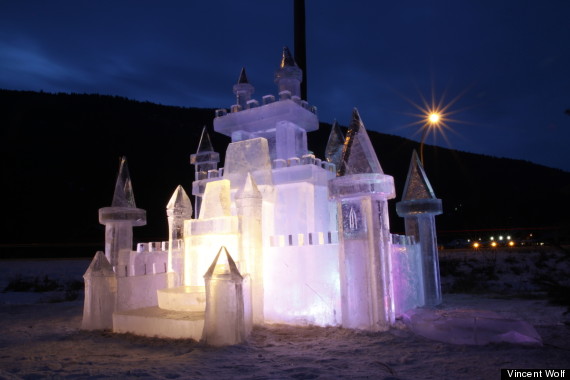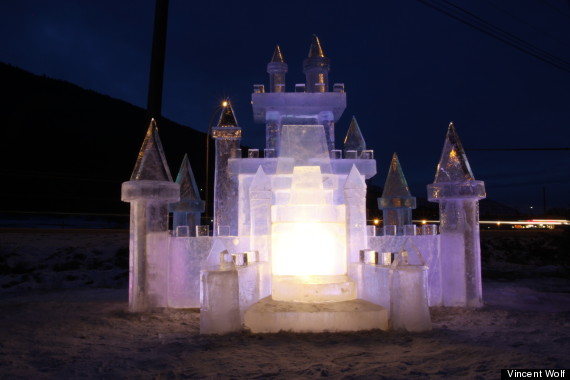 They've taken shelter in a colourful igloo.
They've made a HUGE snowman ...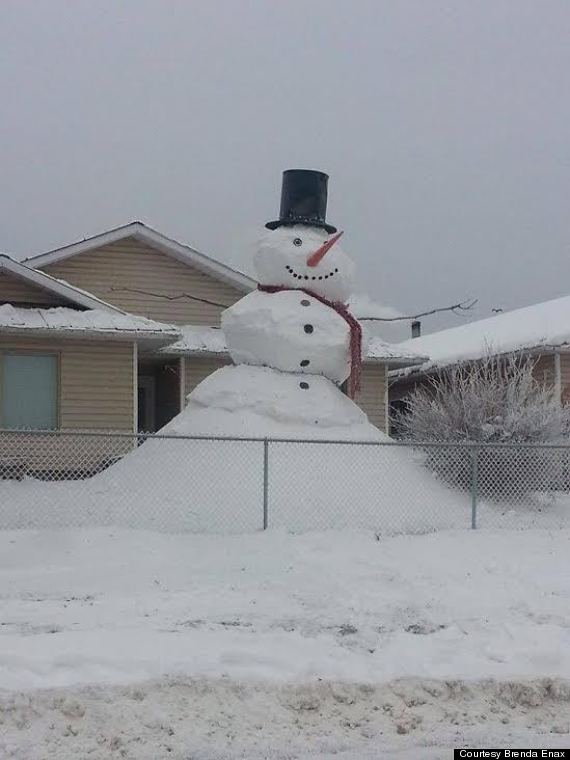 An army of snowmen ...
"Tens of thousands." "But, my lord, there is no such force!"
Snow Man Army, Canada pic.twitter.com/mJeHq06N4g

— Earth Pictures™ (@EARTHPlCS) December 8, 2013
Or "singing" Easter Island statues.
Forget frosty! Waterloo teacher fills lawn with Easter Island snow sculptures, and names them http://t.co/qEO7BRhIeDpic.twitter.com/EctN0oDiWA

— CBC Radio (@cbcradio) January 20, 2015
They've stood in a self-heating bus shelter.
Or done snow yoga.
They've built a backyard luge track.
And a seriously awesome backyard hockey rink.
No, we mean SERIOUSLY awesome.
They've proposed a city skateway.
Or just skated on the sidewalk.
They've built a giant wall of snow ...
They've become sculptors ...
Cool down from the summer heat with this snow sculpture by the Yukon Canada Int'l Snow Carving Team. Credit Don Watt. pic.twitter.com/KOpMKc1F58

— AcuRite (@AcuRite) July 25, 2014
Amazing snow sculpture at Festival du Voyageur - Winnipeg, Canada pic.twitter.com/eFS4mB87sj

— Louise Botha Artist (@lbpaints) February 20, 2014
@VWC_Society snow sculpture competition brings out the beast @ExploreBC@ExploreCanada@ctccct#skiBC@TourismVernonpic.twitter.com/UJUjBOxHeW

— SilverStarMtnResort (@SilverStarMR) February 9, 2014
Snow sculpture #Snow#Winter#Manitoba#Canada#Sculpture#FestivalduVoyageur#Winnipegpic.twitter.com/MrdFt21R

— Eldon Zigarlick (@Fearless13Z) February 19, 2013
Or they've shovelled shirtless in -10 degree weather (that's Celsius, of course).
In any case, Canadians endure. But they also know how to have fun doing it.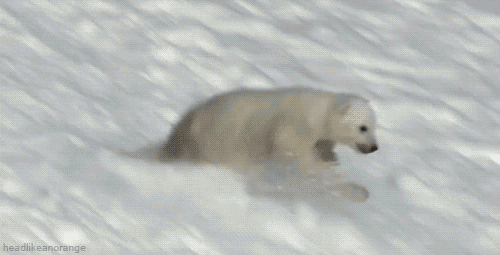 Like Us On Facebook

Follow Us On Twitter

ALSO ON HUFFPOST: