A pipeline worker is recovering after being attacked by a cougar near Grande Prairie, Alta. late last week.
According to Alberta Justice spokesman Dan Laville, the attack happened around 3 p.m. Friday, about 90 kilometres south of Grande Prairie.
A second man was also injured, when he helped intervene and stop the attack.
Workers on scene called 911 after the attack, and when RCMP arrived they shot a cougar nearby.
Fish and Wildlife officers will use DNA analysis to confirm the cougar shot by RCMP is the same animal responsible for the attack.
Both men sustained non-life threatening injuries.
Photos posted to the Western Canadian Pipeliners Facebook page show the area where the attack happened, with several emergency vehicles on scene.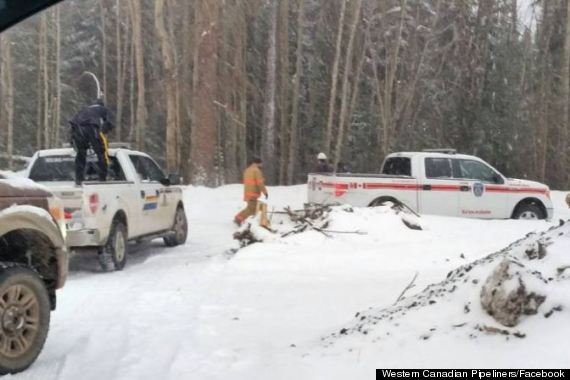 Meanwhile, a Canmore man got the scare of a lifetime Friday, when he was repeatedly charged by a cougar while riding his bike, reports the Calgary Sun.
ALSO ON HUFFPOST: