The Canadian magazine shared their March 2015 cover on Instagram Monday morning, and by the looks of it, they decided to take things in a more natural direction than usual. Featuring a group of five up-and-coming Canadian models (Sasha Hronis, Charlotte Mingay, Sophie Touchet, Shelby Furber and Jenna Lenfesty-Castilloux), the cover offers a refreshing (and timely) take on beauty, and we love it.
The girls, dressed in airy off-white ensembles, look gorgeous -- no makeup, Photoshop, or filters required.
We love promoting natural beauty, so we're giving Flare some pretty big kudos for this cover; it's a risky move for the fashion mag, especially when (almost) every other magazine on newsstands is extremely airbrushed and altered (sometimes to the point of no return).
We think Flare might be on to something, but they're not the first ones to jump on the au natural bandwagon.
Bare magazine, a global fashion, arts, and culture glossy, is dedicated to showcasing "the raw beauty of realism and simplicity" in their photos. In turn, the title has banned the use of Photoshop and digital alterations.
Let the era of natural beauty continue!
These celebs don't need makeup to make them look gorgeous either!: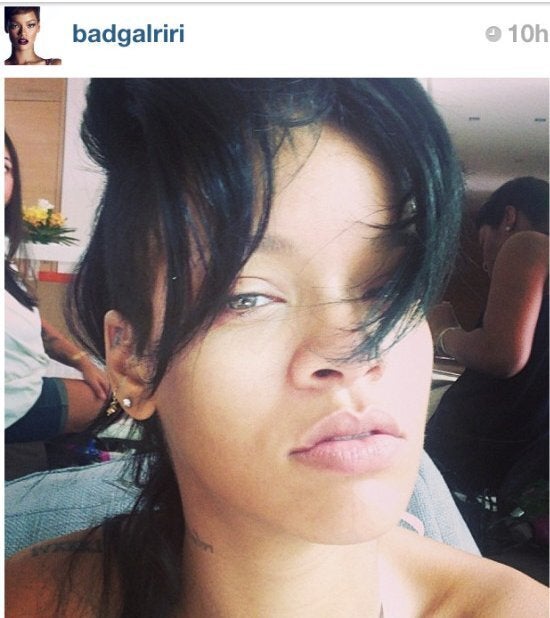 Celebrities Without Makeup