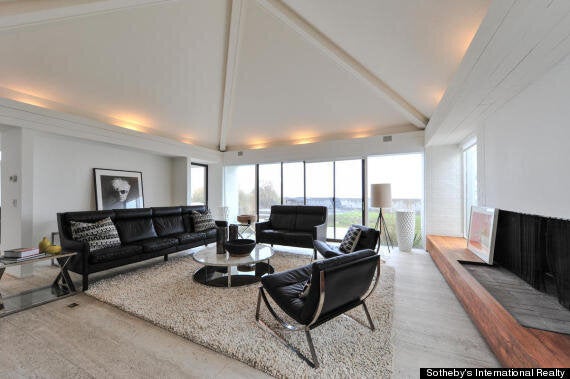 A beachfront home nicknamed the "James Bond house" is up for sale in Tsawwassen, B.C.
The property, listed for $2.5 million, was given the name for its "cool '60s vibe," realtor Joanne Renfer told The Huffington Post B.C. in an email. The house is complete with modern rooflines, glass backsplashes in the kitchen, and glass walls all the way to the floor. The cabinets are even spray-painted with Mercedes-Benz paint. Pair that with a big ocean view and how could you not feel like a secret agent living there?
It was built in 1977 by renowned modernist architect Daniel White, and was even renovated recently under his supervision. White designed daring and innovative houses in the Lower Mainland for almost 50 years before passing away in 2012. His work was exhibited at the Museum of Vancouver from 2013 to 2014.
This 2,395 sq.-ft. house sits on a 12,852 sq.-ft. lot and has three bedrooms, two full bathrooms, and two fireplaces. Listed as the "best lot on Centennial Beach," it also boasts a location complete with "sunshine, warm and shallow water, walking trails, tall grasses, and seemingly endless beach."
To compare this killer find to other non-Vancouver markets in the Lower Mainland, this house is about half the price of the 10th most expensive house on the Surrey market right now, which is also a waterfront property.
See photos of the "James Bond house":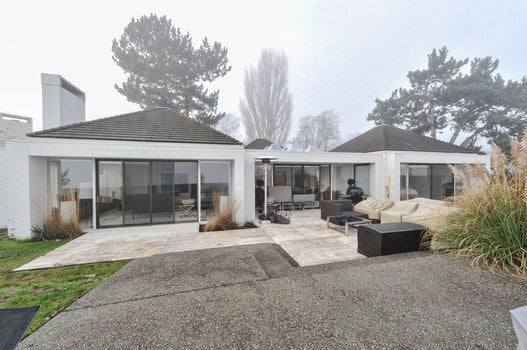 Tsawwassen Home for Sale, February 2015