John Baird's exit from public life after roughly 20 years has taken many by surprise.
Baird, first elected to the Ontario legislature at the tender age of 26, has always been seen as someone who lives for the cut-and-thrust of politics. And with a federal election less than nine months away, one could argue Prime Minister Stephen Harper needs him now more than ever.
When the news broke Monday night, former interim Grit leader Bob Rae summed up on Twitter how many political observers feel about the popular but polarizing figure.
"John Baird is bombastic, mean spirited, vicious, eloquent, generous, smart, cantankerous, hardworking, ingratiating, effective, human," Rae wrote.
In short, there's nobody quite like John Baird.
And while we don't yet know what the future holds for Baird, 45, some of the moments he provided as a provincial MPP, MP and cabinet minister will be hard to forget.
Here now are just a few that spring to mind.
When He Held A Press Conference With A Man Dressed As Pinocchio To Protest Ontario Premier Dalton McGuinty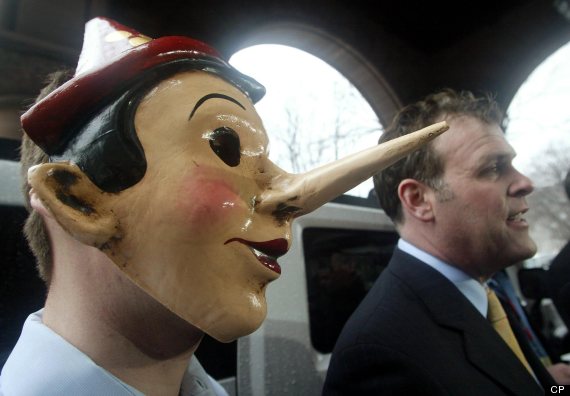 Photo credit: The Canadian Press
When He Accidentally Said He Wanted To Replace 'Accountability With Corruption'
When This Committee Meeting Went Totally Off The Rails
When He Took A Firm, Principled Stance On Zombies
&nbsp&nbsp

When Rick Mercer Replaced His Voice With That Of A Child
When He Said Tories Would Go Over The Head Of The Governor General During The 2008 Coalition Crisis
When He Texted A Friend That His Cat Named Thatcher Had Died, And Plenty Of Important People Thought He Meant Margaret Thatcher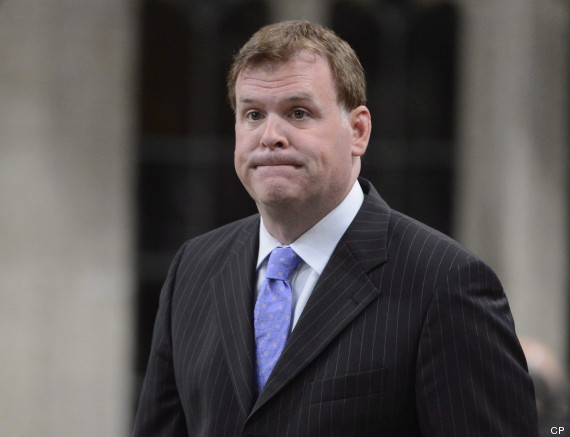 Photo credit: The Canadian Press
When He Earned An Honorary Taekwondo Black Belt In South Korea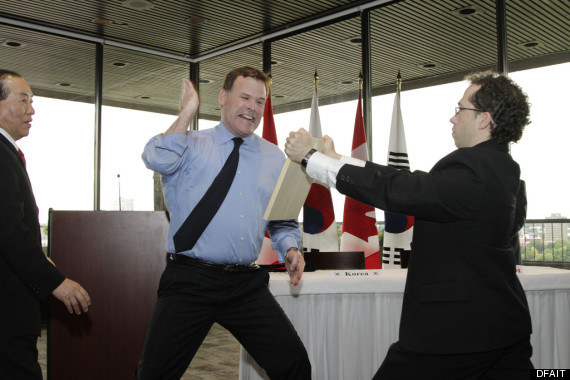 Photo credit: DFAIT
When He Straight Up Chilled With A Panda
Frank and open discussion in my first tête-à-tête with friends of Er Shun and Da Mao. Building Panda to Panda ties. pic.twitter.com/ihOuv9eRAc

— John Baird (@HonJohnBaird) October 10, 2013
When He Admitted He Didn't Know What A Flash Mob Was
When He Lost A Beer Bet To U.S. Secretary Of State John Kerry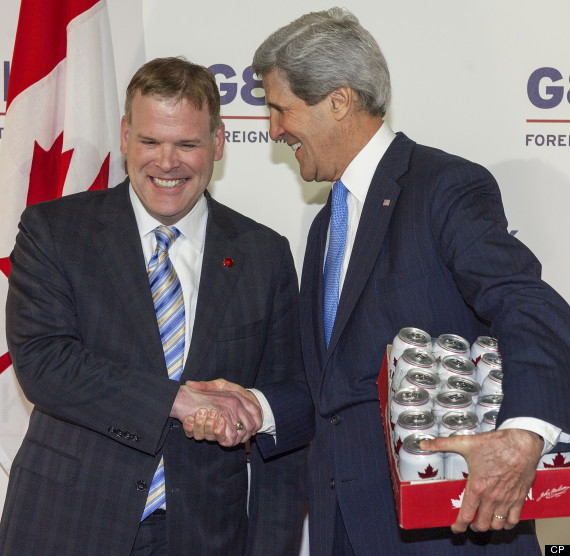 Photo credit: The Canadian Press
But Drank From The Keg Of Glory After The 2014 Olympics
.@HonJohnBaird two close ones! Congrats to #TeamCanada. Making good on my promise:case of @SamuelAdamsBeer on the way pic.twitter.com/RMkPIJlpr8

— John Kerry (@JohnKerry) February 21, 2014
When He Had A Spicy Exchange With A CBC Journalist
When American Radio Hosts Wished He Could Somehow Run For U.S. President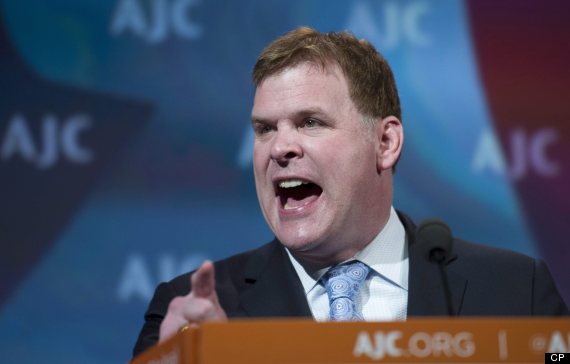 Photo credit: The Canadian Press
Said Mark Levin: "Imagine somebody of this mindset, these principles, this kind of vision, this belief system, being in our Oval Office — not some lightweight cheap-shot artist."
When He Won His First Campaign, Then Cleaned His Car On Camera
When He FREAKED OUT After A Loud Crash At A Press Conference
Actually, Let's Watch That Again..
But At Least He Was A Really Great Sport About It
&nbsp
All the best, Mr. Baird.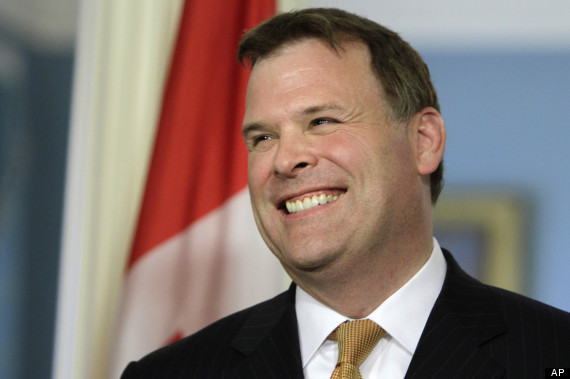 Photo credit: The Canadian Press
Also on HuffPost