Dear Toronto, it's time to pull your collective minds out of the gutter.
The Toronto Transit Commission (TTC) has been forced to remove the following map from a sign at Downsview Station on Tuesday after some social media users with a propensity for bathroom humour saw something dirty.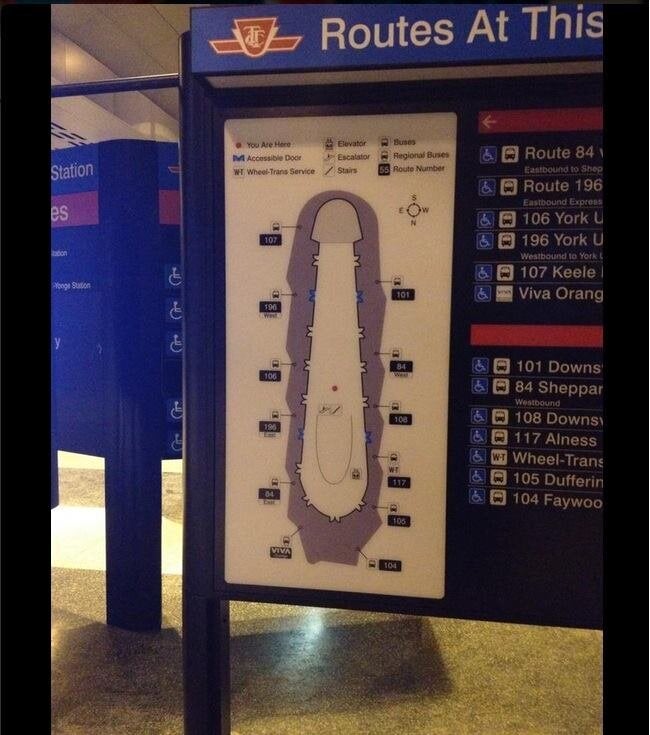 TTC spokeswoman Jessica Martin told The National Post the sign, which had been there for "quite some time," was taken down after someone notified them about it on Monday.
"The TTC is sensitive to anyone who may have been offended by the phallic shape of the map, which is why we are replacing it," she said.
Phallic, you say? But whatever do you mean? Why, it's just a map showing you the shape of the bus platform. We can see nothing objectionable about it!
TTC spokesman Brad Ross, meanwhile, told The Toronto Sun the sign was "erected" (don't snicker) in December.
The employee responsible was reportedly trying to finish the sign as fast as possible and "the process was not followed," Ross said.
One salesman told the Sun that the image looks pornographic.
Pornographic? We have no idea what he's talking about.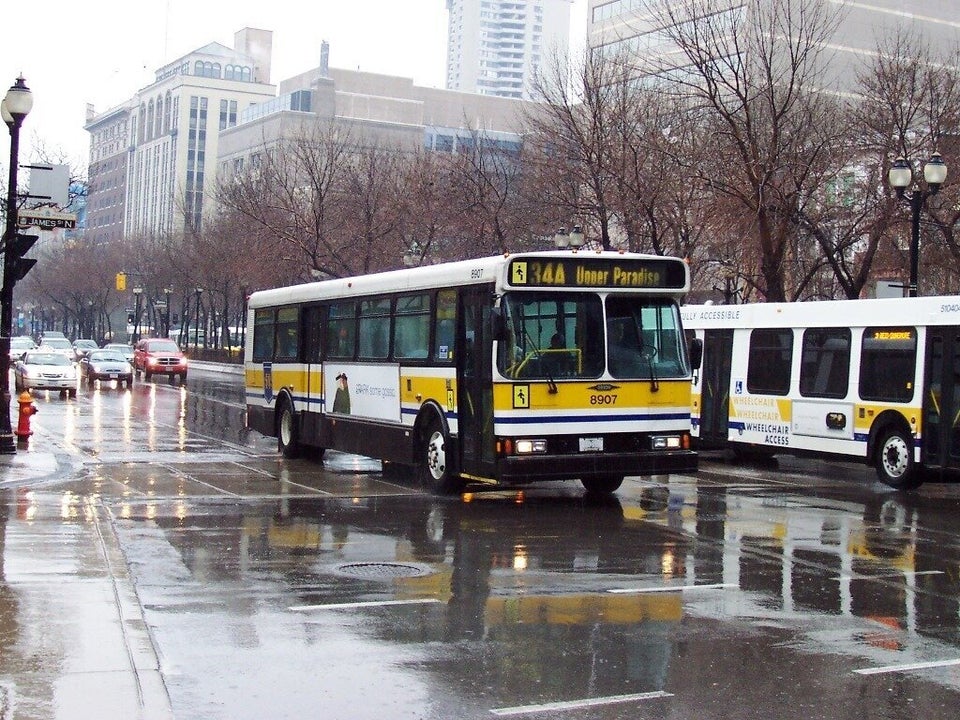 Canada's Best Cities For Public Transit