Canadians rejoice: One of the most patriotic maps of all time is now available for your perusal.
The Great Canadian Tobogganing Map is an editable Google map that lets users add their favourite hills.
The map, which is already pretty packed with pins, includes hills from Apex Road in Iqaluit and a water tower in Labrador City to a school in Courtenay, B.C.
People are also adding helpful info, like the hill's incline and whether or not the location has multiple slopes for different comfort levels.
The map is particularly heartening this year, as city officials across North America have targeted tobogganing as an unsafe activity in recent years, adding restrictions on certain hills or outright municipal bans.
Sledding fans (i.e. Canadians) have responded in kind.
In Hamilton, which has banned tobogganing in city parks since 2001, one outraged resident who just discovered the bylaw started a Change.org petition, which has been signed over 7,000 times.
The residents of Orangeville, Ont., also organized an informal protest, which included the town's mayor, after a Facebook photo of a sign that prohibited tobogganing on one of the most popular hills went viral.
"Tobogganing is as Canadian as maple syrup. And it's hard for kids to find safe, clean things to do," Orangeville resident Rob Stewart told the Toronto Star at the time.
We agree. If kids and adults are safe, they should feel free to toboggan down all the hills, and now they know where to find them.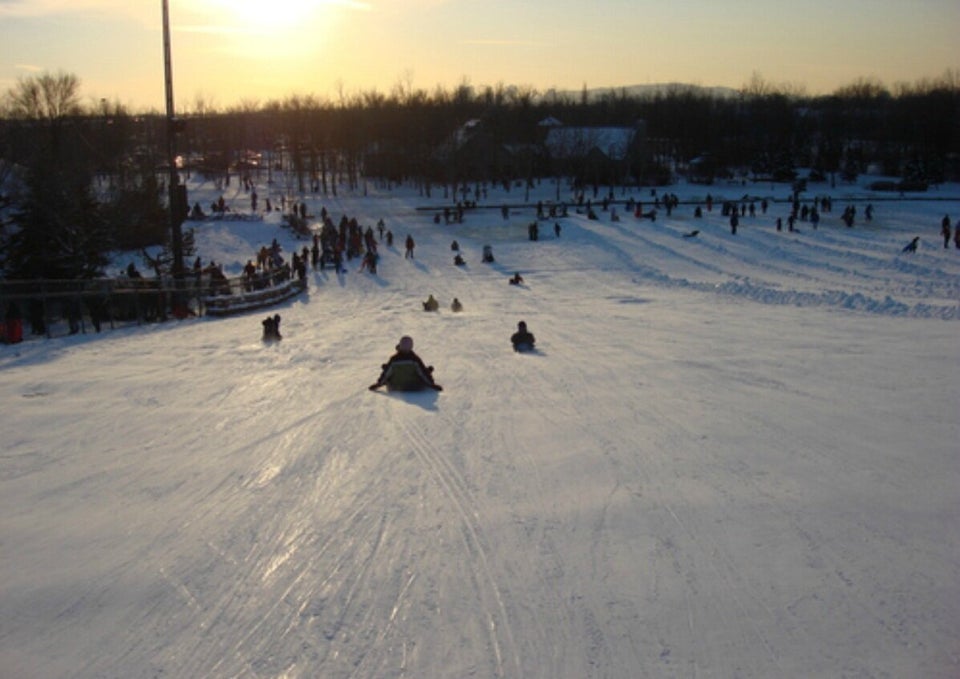 A Sample Of Canada's Hidden Toboggan Hills