Will and Kate (a.k.a. the Duke and Duchess of Cambridge) may be two of the most famous people in the world, but they aren't willing to use that notoriety to support gay rights.
The website of the British Monarchy states that "The Queen and her family never vote or stand for election to any position, political or otherwise .. because The Queen's role is to provide continuity and the focus for national unity, and the Royal Family's public role is based on identifying with every section of society, including minorities and special interest groups."
While we understand these rules have been in place for a centuries, it may be high time to make a few exceptions, especially considering the enormous global influence the Duke and Duchess could have on promoting the importance of LGBT rights around the world. After all, even the Queen broke what seemed to be a strict guideline against speaking out on equal rights when she congratulated one of Britain's oldest LGBT charities on its anniversary last year, reported Pink News.
CORRECTION: This article originally implied the Queen's approval of same-sex marriage had political connotations. In fact, it was a matter of parliamentary process.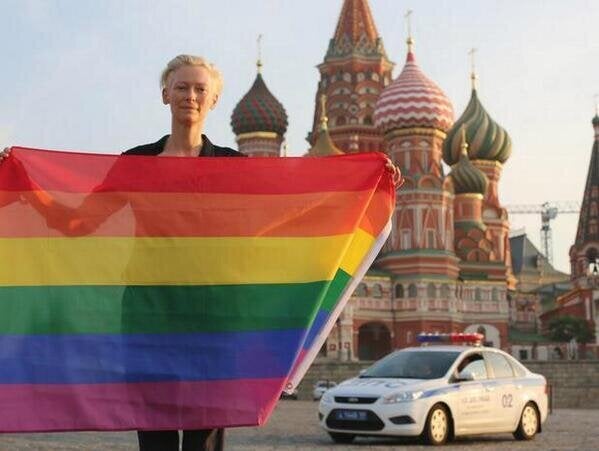 Stars Sound Off On Russia's Anti-Gay Law