Yes, they've all recently chopped their long locks in favour of chic lobs (a.k.a. long bobs), and we can't get enough.
We've officially deemed the lob the cool girl haircut of the year -- with plenty of celebs, street style stars, and fashionistas opting for the shorter 'do, we're seriously considering letting go of our long hair and joining the lob club.
Story continues below slideshow: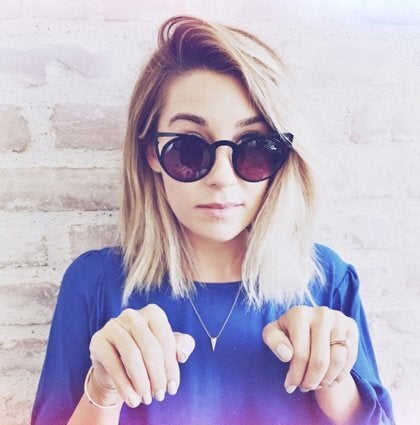 But how can you make this cut look "cool" and polished rather than the geeky bob you sported in the third grade? The key is to figure out which length looks best, and more current.
"A 'lob' generally means a straight, blunt cut from an inch below the collarbone to two inches below the chin at the shortest point," says Matthew Collins, celebrity hairstylist and co-owner of Brennen Demelo studio in Toronto. "But if a lob is below the shoulder, it will definitely tend to do the dreaded 'flip out.'"
To avoid that "dreaded flip out," or even worse, the "mom bob," angle the cut so that the front is slightly longer by about an inch.
"This cut looks best with the longest piece at the front and no existing front layers," explains Collins. "And keep in mind, for it to look and act right there [should be] no visible outside layers -- just lots if texture and movement within your haircut."
And for those of you who are worried all those expensive hair styling tools you bought will go to waste, have no fear. Collins assures us that you can still use your hot tools with ease for a disheveled, just-got-out-of-bed look. You also have the option of going au naturel (and giving your hair a break from all that heat damage!)
"When styling this look my favourite is just leaving it natural with 'Bouncy and Tender' or 'Scruff Me' by L'Oreal Professionnel. Just wash and comb out hair with conditioner in. Then rinse. Don't brush or comb out again. Then pull the product through your ends and let air dry or diffuse."
Now excuse us while we go book our next hair appointment!