The CTF's Colin Craig asked Albertans Tuesday to start sending photos of the former Alberta premier to the current premier's office in Edmonton, to encourage Prentice to make more cuts to government spending.
"Ralph Klein was loved by many Albertans because he made tough spending decisions, paid off the debt and created Alberta's low tax environment," said Craig in a press release.
"People should send Premier Prentice a picture of Ralph Klein and deliver a friendly, but firm message – 'this is the type of Premier we want you to be.'"
The CTF has also set up a website — www.belikeralph.ca — where Albertans can find a photo of Klein to print off, make a donation to the campaign, and sign a petition.
According to Craig, the government is spending 21 per cent more per person than the government of British Columbia — or, $10,754 per person in Alberta versus $8,857 per person in B.C.
As well, he said, revenues have gone up since Klein's time in office.
"We would burn through the Heritage Fund in about two and a half years, and along the way would lose our Triple A credit rating and would be substantially in debt."
In his heyday, Klein cut health care, education, and civil service budgets and projects. He was successful in making Alberta debt-free and moved the province to a surplus budget, but was criticized for not investing in new infrastructure.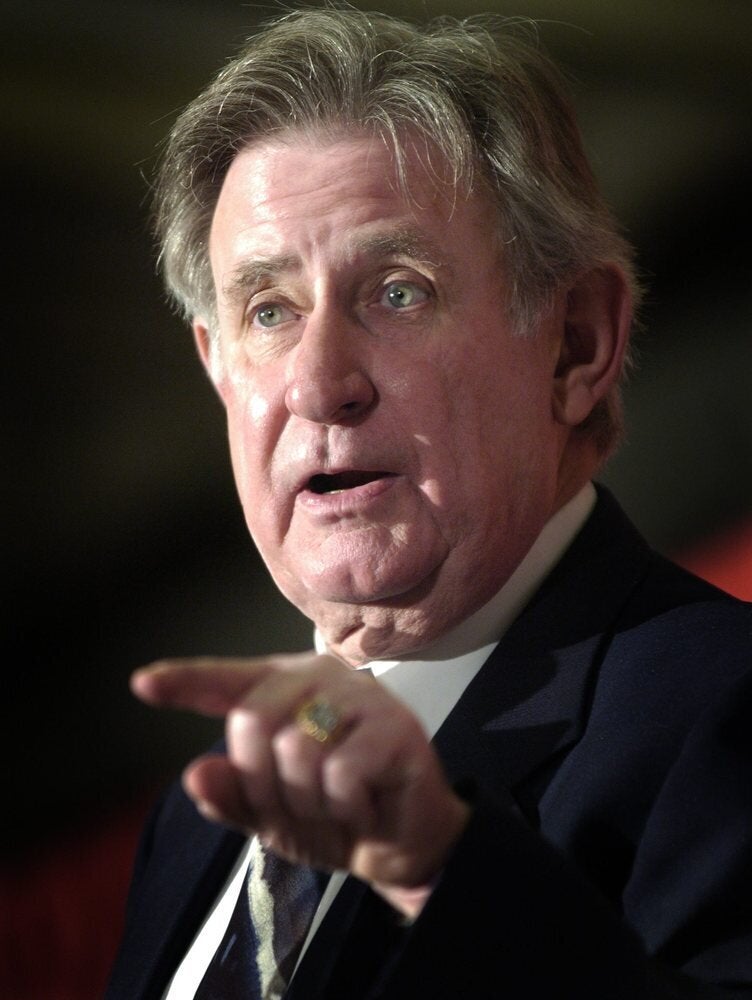 Ralph Klein's Most Memorable Quotes