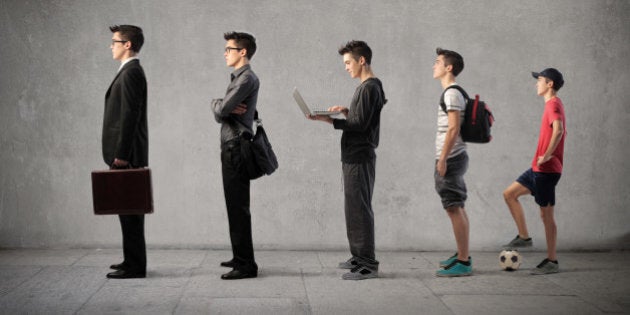 It didn't take much for Queen's University student Jacob Rumball to realize he knew almost nothing about harmful ideas of masculinity.
After reading a friend's paper on the portrayal of masculinity in sports, the Ontario University Athletics rugby MVP had his epiphany, and made a decision: he would set up a seminar for his rugby team with the White Ribbon Campaign, an organization that challenges behaviour, language and harmful ideas of manhood that can lead to violence against women.
"These conversations typically are really not had," Rumball says. "The education is certainly not there."
When the 22-year-old applied economics student told the rest of his teammates about his plan, he was met with what he expected, but also what he'd hoped for.
"Some people within the group were ambivalent, others were openly skeptical," Rumball says. But "there was a portion who were very open to the idea of having [White Ribbon] come in and have the conversation."
Issues of gender equality and consent were discussed in the session, and Rumball felt it built their relationship as a team, especially when asked, "'What do you like about being a man? What do you not like about being a man?'
"And as simple of a question as that might seem, I thought you could really see some people opening up... and realizing you take a lot for granted as your role in society as a male," Rumball says.
The team quickly embraced the chance to examine their role as men, and also the predetermined role of women in society.
"It started challenging some guys on how things are and how things should be," Rumball said.
The team hopes to keep the seminars going, but Rumball is a rarity, one of a few male leaders in campus communities attempting to change accepted gender norms. Higher education offers students the opportunity to discover new aspects of their identities, so it makes sense the institutions should provide tools to understand how they should treat others and respect themselves.
Yet the recent situation of the Dalhousie University dentistry students' Facebook page, with its misogynist posts and sexually objectifying poll questions, is just one example that showed institutions still have work to do when it comes to challenging status quo on violence against women. One member of the DDS Gentleman Facebook group, Ryan Millet, says he tried to report the offensive actions of the group, whose posts, he says, were "sexist" and "disturbing" in their treatment of women.
These issues stem from a society that still thinks women are unequal to men, says Jackson Katz, an educator, TEDx lecturer and founder of the Mentors in Violence Prevention program.
The problems aren't just from violence against women such as rape, Katz says, but include everything from crude jokes to unwanted touching.
"It's naive to think sexual assault comes from nowhere," he says. "It's up to men to make these changes."
This is because society still blames victims of sexual assault, says Barbara MacQuarrie, community director of the Centre for Research & Education on Violence against Women & Children at Western University.
"We attach a lot of shame to being sexually assaulted and women feel ashamed. [Women] feel like they have been damaged and nobody wants to claim an identity of somebody who's been damaged," Barbara MacQuarrie, community director of the Centre for Research & Education on Violence against Women & Children at Western University says. "Their trust has been shattered and the world is no longer safe for them."
If women felt safe in their community, they could come forward and these feelings of shame would lessen over time, MacQuarrie says. Institutions like schools and organizations need to start a discussion about how men and women should treat each other as soon as they enter school. And men need to start questioning what they see as normal by their peers and by the media, she says.
Some male leaders have recognized this importance and have started the discussion in their community. Peter Baxter, the director of athletics at Wilfrid Laurier University, attended a workshop in New York for coaches and saw a speech by Joe Erhmann, a sports educator who talks about "winning in life," not just on the field. Baxter learned that coaches have an opportunity to assist their players with healthy relationships, and they should offer them that chance.
"The definition of being a man or a woman... is to be a person of empathy and caring who is responsible and serves others," Baxter says.
Baxter had Erhmann speak to over 300 of his athletic students. Afterwards, Baxter started asking for student volunteers to lead a discussion with their teammates about how to have healthy relationships.
"If you have a coach to facilitate the conversation, then they start to open up and talk about these issues, and that way they understand they don't have to be the stoic person," Baxter says.
He's seen that students want to talk about these issues in a safe environment without any blame. A lot of these men haven't done anything wrong, but have a lot of questions about what is right, Baxter says. It's important to provide an understanding of these issues so that they can speak up when someone else is acting inappropriately.
Baxter witnessed this firsthand in one of his first discussions with his football team when he was a coach at the University of Toronto Mississauga. After discussing issues like rape and consent with his teammates, a player stood up and told him that this was a good group of guys and none of them would sexually assault anyone.
In response, another student stood up and told the other player it wasn't true. In high school, a teammate didn't show up to practice on his team. It turned out he had been charged with 15 counts of sexual assault, the student said.
"The room went silent," Baxter says. "Talk about a teaching moment."
Now, Baxter has a few Wilfrid Laurier teams with student leaders keeping the discussion going, and hopes to have one on every team.
One of those students is Cassandra Mensah. The 19-year-old philosophy and women in gender studies major approached Baxter after the Erhmann speech to kick-start a campaign aimed at discussing rape culture and gendered violence.
The group, called "Not My Laurier: Golden Hawks combating gendered violence," promotes discussion about how rape culture has been normalized, and for student leaders to recognize they are accountable for their actions.
It's hard to tell whether men are thinking differently, Mensah says, but she's certain it's helped survivors.
"A few students have come forward and said they didn't realize what they had experienced was in fact a form of sexual assault," she says. "They could tell they felt uncomfortable but they hadn't put words to it until they saw something we put online... So now they're getting counselling."
Other students have been positively affected by these types of discussions and it's led to improvements in their on-campus community. Tanner Philp, a captain on the Wilfrid Laurier University football team and business major, helped implement a pact with his team after having a workshop with Joe Erhmann.
"We set a precedent that there wasn't going to be any derogatory language used towards anyone, whether male, female, other ethnic groups or anything," Philp says. "That was something no one was going to stand for."
The team now aims to be leaders in the community, making sure women get a safe walk home and calling out friends who use derogatory language towards other people, whether in front of them or not.
These leaders show these conversations are hard, but not impossible. With the help of institutions, they stand a chance at changing the culture of disrespect men have against women.
"It's the community that affects change," Baxter says.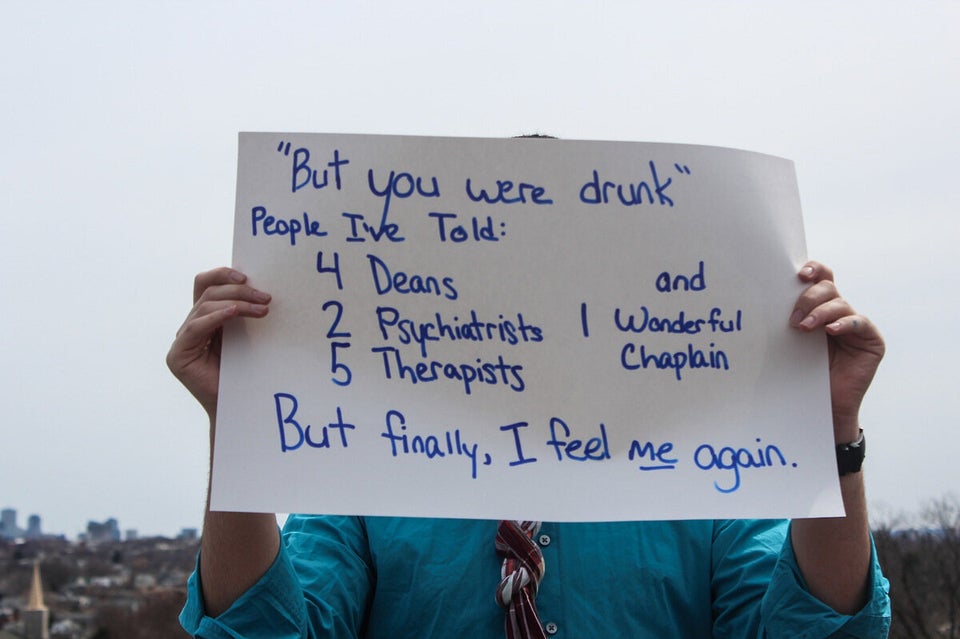 'Surviving In Numbers': Stories Of Sexual Assault Survivors