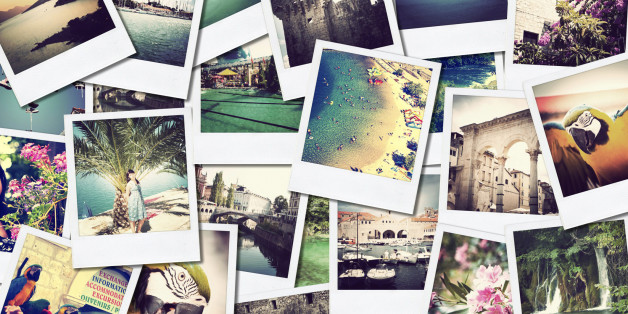 scyther5 via Getty Images
Canada is a pretty great country to take photos in. We have breathtaking scenery, some of the world's best cities, so there's plenty of room for creativity.
It should come as no surprise, then, that thousands of Canadians take to Instagram daily to share photos of their lives.
Because we're pretty double-tap obsessed around here, we wanted to highlight some of our favourite Canadian Instagrammers; everyone from sports superstars to keen-eyed nature photographers.
Enjoy their work and share your favourites with us in the comments.
FOLLOW US ON INSTAGRAM @HuffPostCanada
-------
WHO:@Inayali

WHAT: Gorgeous photos of cafes and life in Montreal.
WHO:@AndrewKnapp

WHAT: Artfully composed photos of his dog Momo "hiding."
WHO:@GreatNorthCo

WHAT: Breathtaking photos of Canada's landscape from a collective of photographers.
WHO:@AnnaWithLove

WHAT: Delightful looks and more from a style photographer in Toronto.
WHO:@cocorocha

WHAT: Life through the eyes of a Canadian supermodel.

WHO:@cococakeland

WHAT: Got a sweet tooth? You'll love this dessert blogger's creations.

WHO:@HelloBC

WHAT: Well, hello to you too British Columbia.

WHO:@soteeoh

WHAT: A moody look at the streets of Toronto.

WHO:@notyourstandard

WHAT: A Canadian fashion and style blogger living in Berlin.

WHO:@ChampagnePapi

WHAT: Uhm, because it's Drake.

WHO:@montrealismes

WHAT: Montreal never looked this good.

WHO:@paulinagretzky

WHAT: Paulina!

WHO:@ori.ginals

WHAT: Toronto street style and more.

WHO:@geniebouchard

WHAT: A look at the life of one of Canada's tennis superstars.

WHO:@CdnOlympicTeam

WHAT: Faster, higher, stronger, eh.

WHAT: Because #WeTheNorth

WHO:@sarahmaytaylor

WHAT: Beautiful black and white photographs from a Toronto artist.

WHO:@KastorandPollux

WHAT: Inside the minds of a Canadian fashion duo.

WHAT: Love pastels? Well, you're in luck.

WHO:@TheCoveteur

WHAT: Great photos from the editors of fashion blog, the Coveteur

WHO:@YelloWillow

WHAT: The life of a Montreal designer. Spoiler: She likes yellow!

WHO:@RoamingFocus

WHAT: Highlights from Toronto-based photographer Mike Palmer.

WHO:@BobKronbauer

WHAT: One family's explorations of B.C.

WHO:@SliceOfPai

WHAT: Warning: Do not look when hungry

WHO:@DonovanPee

WHAT: One photographer's view of Vancouver's Downtown East Side and more.

WHO:@alexstrohl

WHAT: Breathtaking photos of Western Canada and the U.S.

WHO:@SkyJacked793

WHAT: Look up! Photos of Toronto from a construction crane.

WHO:@nightterrorsrun

WHAT: One of our favourite run groups on Instagram

WHO:@Scottcbakken

WHAT: Mountains. So many mountains.

WHO:@PaulZizkaPhoto

WHAT: The night never looked so good. Photos of gorgeous corners of Alberta.