If there's something we love way too much, it's Ciara in Haute Couture.
On a mere mortal, the big ruffles and train would have overwhelmed anyone but on Ciara? Girl owned the dramatic look with the confidence of a thousand Kardashians.
The "I'm Out" singer styled the gown with a waist-enhancing gold belt, black Christian Louboutin pumps and a fierce stare. She kept her hair and makeup looks simple too, with a sleek 'wet' 'do, mocha lips and a smoky eye.
Basically, girl look bangin'.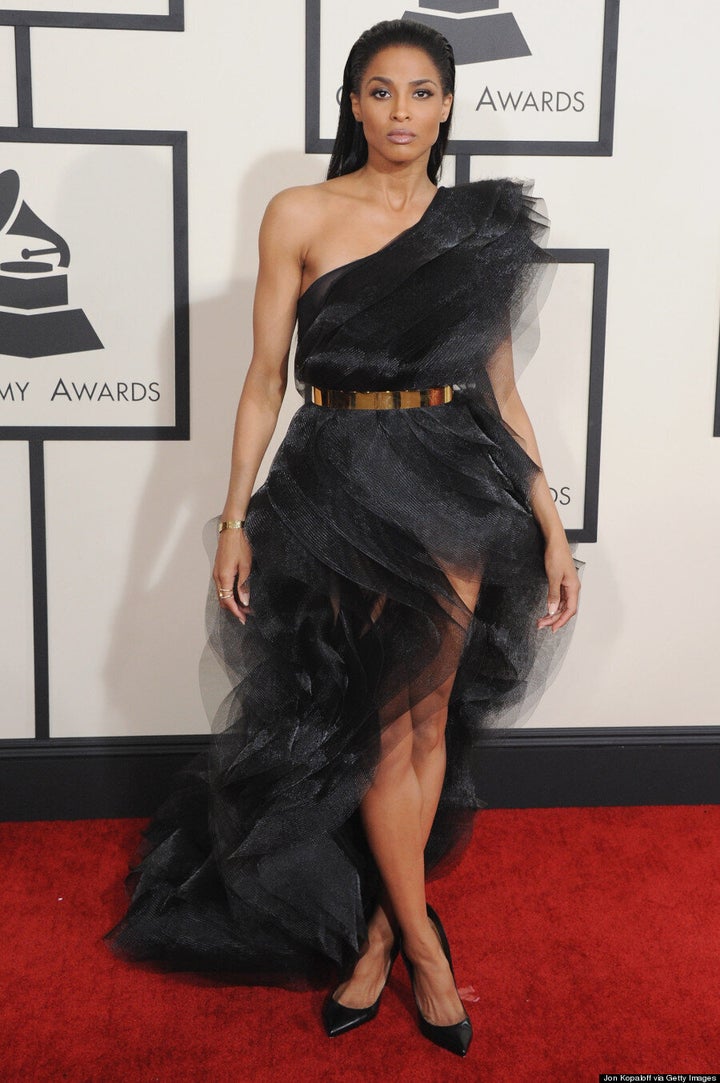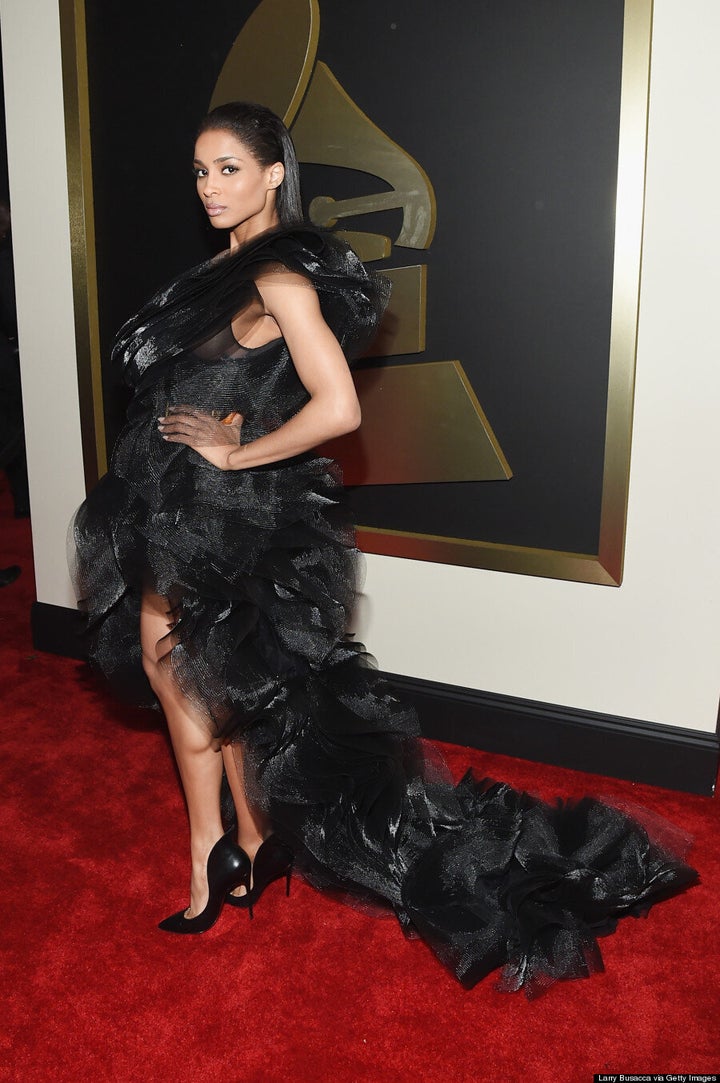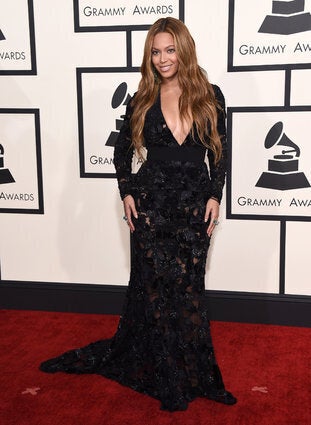 Grammy Awards 2015 Red Carpet