Something tells us that Gina Rodriguez is on her way to becoming a red carpet star.
On Sunday night, the Golden Globe winner walked the 2015 Grammys red carpet looking gorgeous in a white Christos Costarellos dress with teal piping.
The simple but elegant gown featured a plunging neckline, a body-length zipper and a green embroidered detail that accentuated her waist.
The "Jane the Virgin" star's hair and beauty look perfectly complemented her dress. Sporting curly locks and natural makeup, the 30-year-old actress was the epitome of classic Hollywood.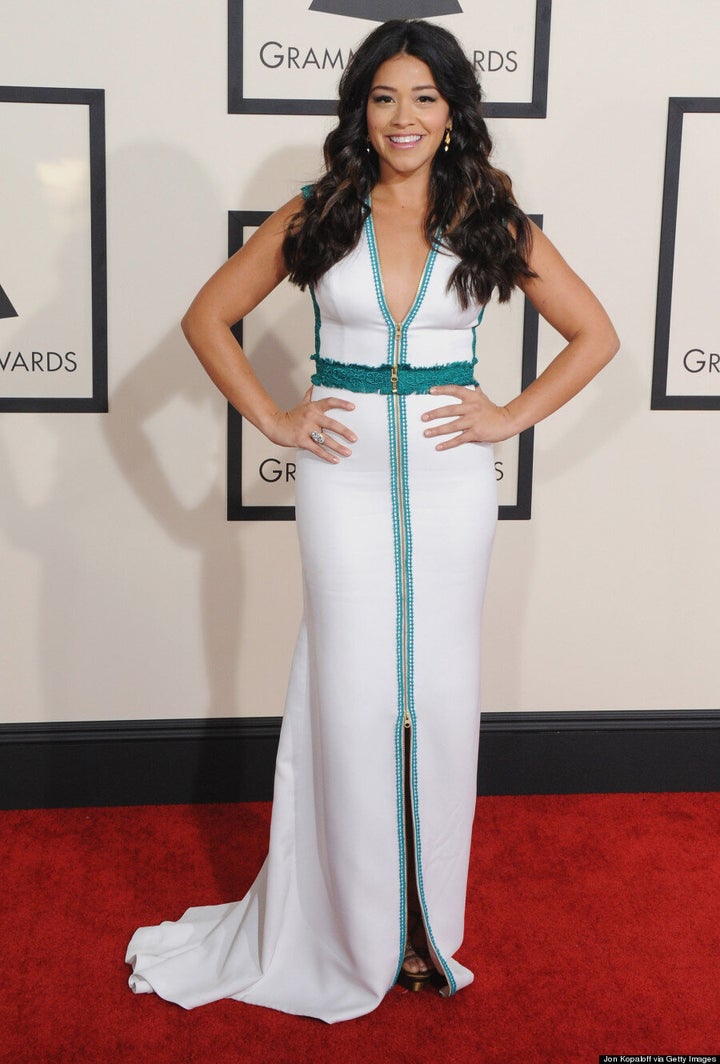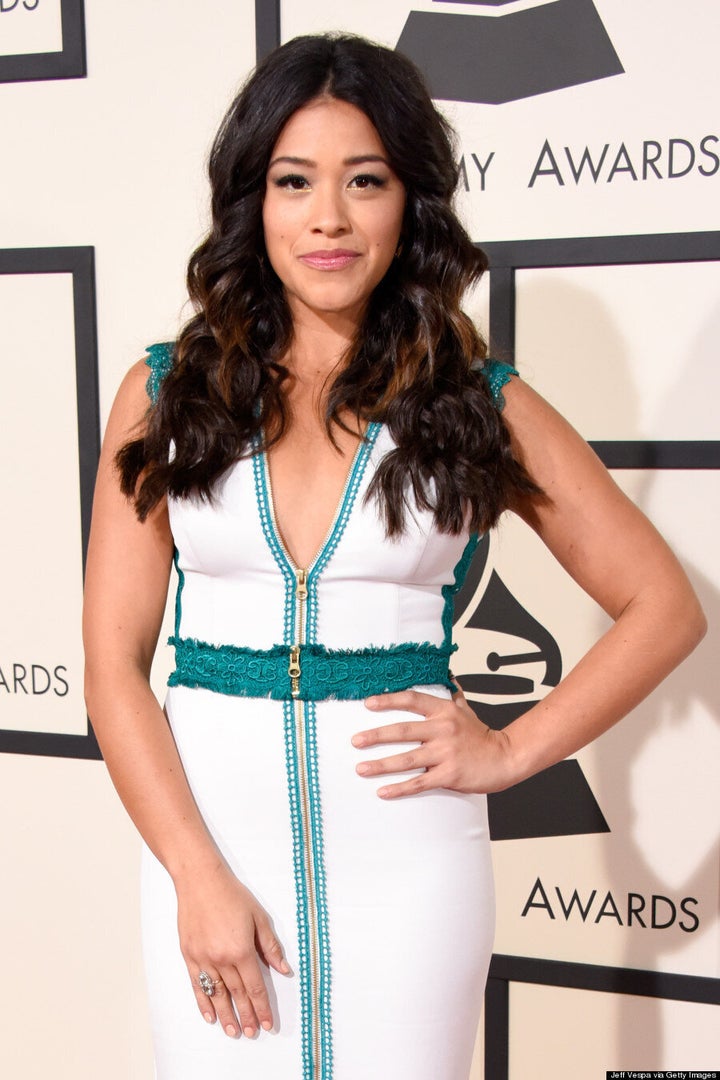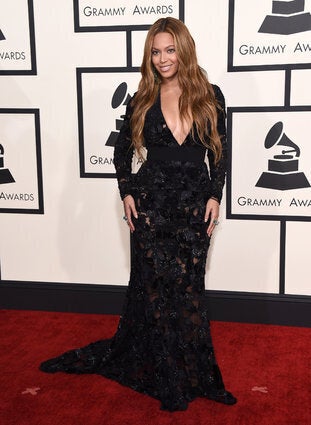 Grammy Awards 2015 Red Carpet