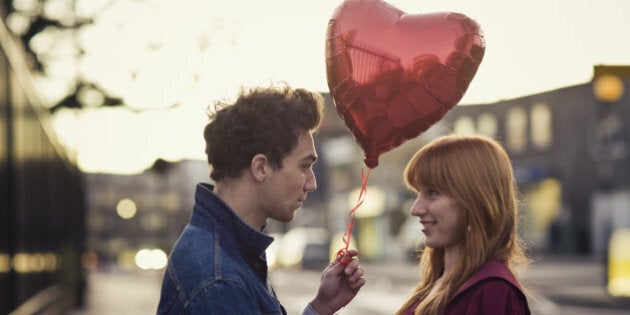 Back in the old, socially conservative days, there was a big cost associated with premarital sex and/or cheating. These days, though, it's doing things the honourable way that will cost you big.
RateSupermarket.ca has crunched the "cost of love" just in time for Valentine's Day, and it's a whopper: A year of dating, a year of engagement and a wedding will run you $50,339, according to the financial advice blog.
What's more, that number is up a whole 11.4 per cent over the past year. That's way higher than overall inflation, which has been running at a 1.5-per-cent pace lately.
Penelope Graham, editor at RateSupermarket, says the falling loonie has something to do with this: A lower dollar means higher food costs and travel costs, which means you can expect to shell out more for that fancy Valentine's dinner or romantic getaway.
But the biggest jump had to do with wedding costs, which have soared by about $4,000 over the past year, according to numbers provided by WeddingBells.ca. Graham suggests newlyweds have been picking more expensive wedding options lately.
She says the point of the survey is to "highlight how everyday incidental (costs) can add up."
And add up they do: One fancy date night a month (dinner and the theatre) works out to $2,334 over a year. Two weekend getaways will run you upwards of $820.
Of course, you always have the option of finding less expensive ways to entertain your special someone. A moonlight walk was free last time we checked, and a quiet night in with a home-cooked meal and a movie is pretty damn affordable.
We just recommend you start pinching the pennies after Valentine's Day.
Check out RateSupermarket's breakdown of the price of love in Canada: