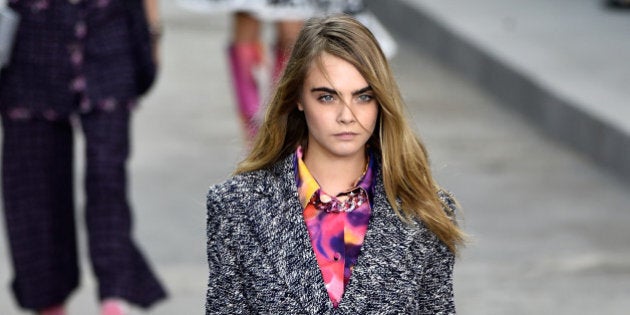 Season after season, the industry's biggest designers send drool-worth collections down the runways, inspiring us to try out a number of new trends. Spring 2015 was no different.
We saw so many looks we loved and we can't wait to wear them. (If only the weather would cooperate...) From Marc Jacobs' military-inspired duds to the tweed power suits at Chanel, 2015 spring fashion sure brought the goods.
We've put together a list of our favourite looks (in no particular order) from the spring 2015 shows to help inspire your warm weather wardrobes. Trust us, this task wasn't easy -- so many shows! So many designers! -- but we did it. Just continue scrolling to see them all!
(And if you think we missed any, let us know in the comments below!)
Chanel's Tweed Suit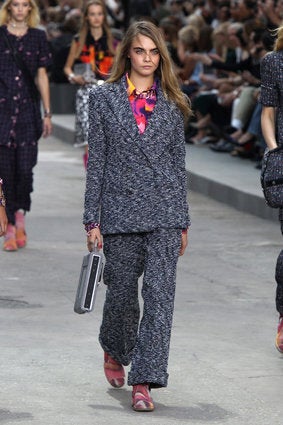 Antonio de Moraes Barros Filho via Getty Images
Chloe's Metal Chain Maxi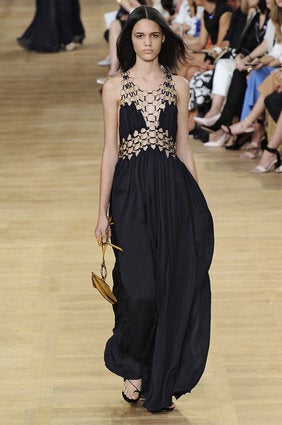 Catwalking via Getty Images
Chloe's Sunny Yellow Maxi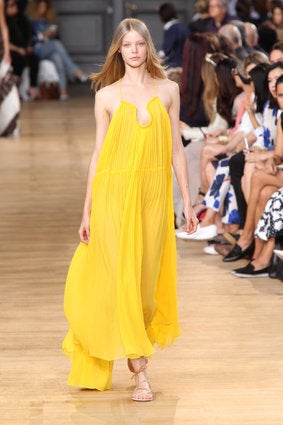 Antonio de Moraes Barros Filho via Getty Images
Isabel Marant's Laid Back Ensemble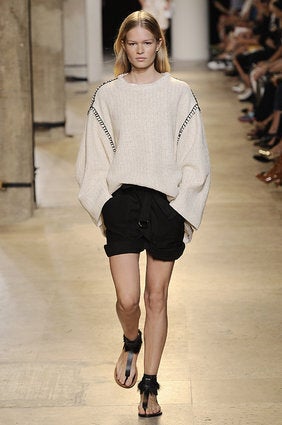 Catwalking via Getty Images
Fendi's Floral Cape Dress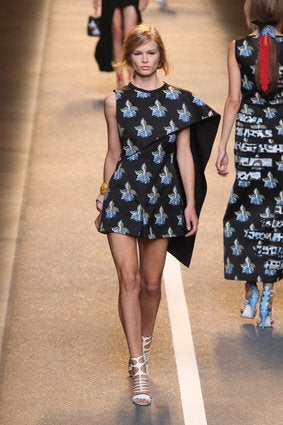 Antonio de Moraes Barros Filho via Getty Images
Dolce & Gabbana's Embellished Jeans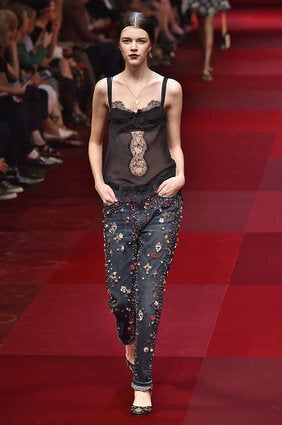 Victor VIRGILE via Getty Images
Rodarte's Mermaid Dresses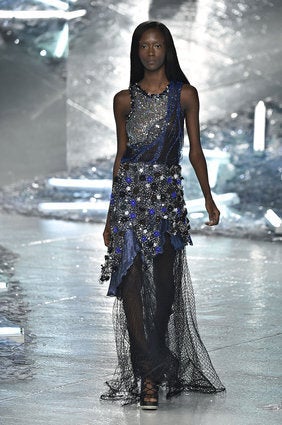 Victor VIRGILE via Getty Images
Gucci's Laced-Up Denim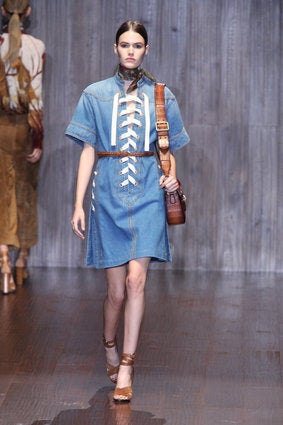 Antonio de Moraes Barros Filho via Getty Images
Emilio Pucci's Embellished Mini Dress
Antonio de Moraes Barros Filho via Getty Images
Marc Jacobs' Military-Inspired Duds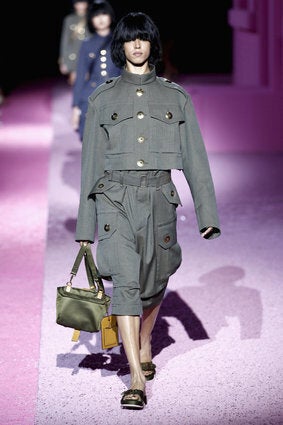 Peter Michael Dills via Getty Images
Valentino's Whimsical Starfish Dress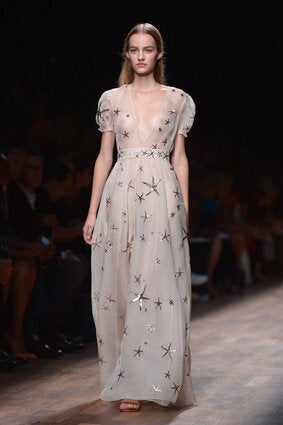 Dominique Charriau via Getty Images
Christian Dior's Tailored Jacket Dress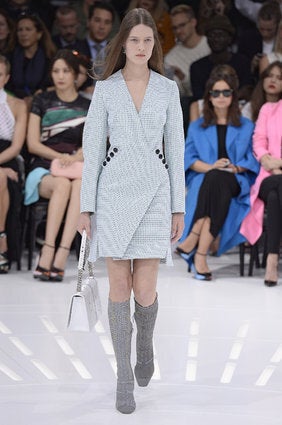 Catwalking via Getty Images
Christian Dior's Simple Drama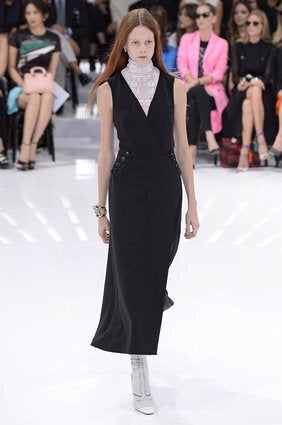 Catwalking via Getty Images
Celine's Floral Maxi Dress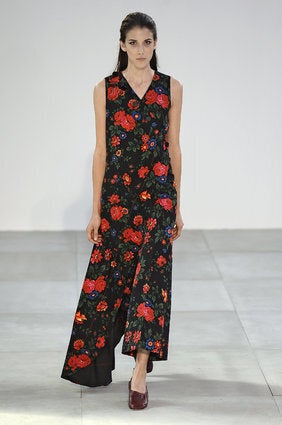 Catwalking via Getty Images
Moschino's Barbie-Inspired Everything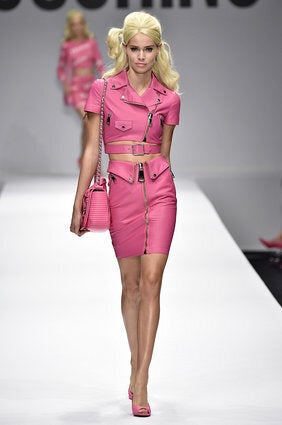 Victor VIRGILE via Getty Images
Oscar De La Renta's Grown Up Crop Tops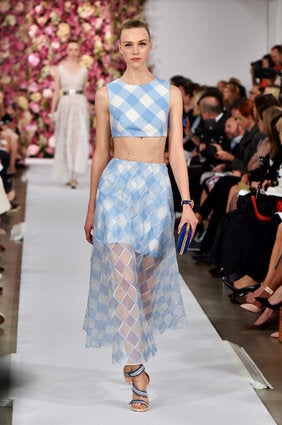 Slaven Vlasic via Getty Images
Alexander McQueen's Exaggerated Proportions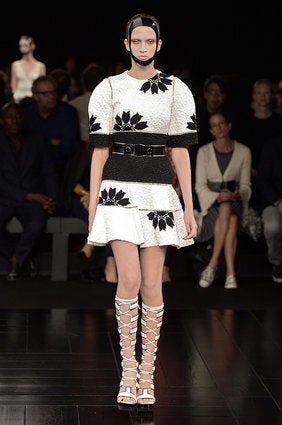 Catwalking via Getty Images
Balmain's Structured Moto Jacket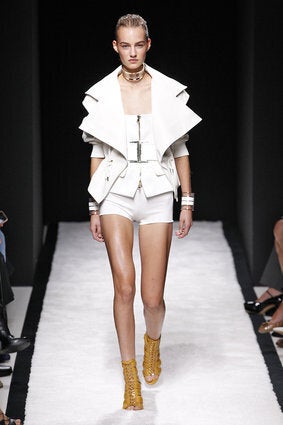 Victor VIRGILE via Getty Images
Balmain's Flowing Red Maxi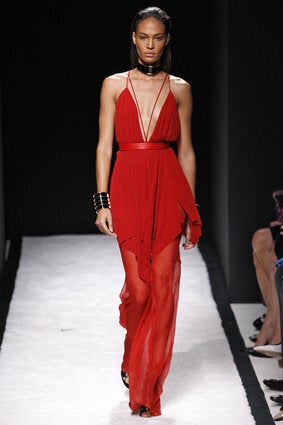 Victor VIRGILE via Getty Images
Alexander Wang's Sporty Mini Dresses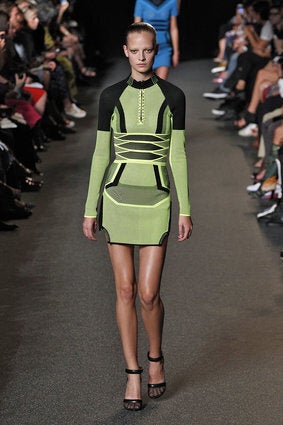 Victor VIRGILE via Getty Images
Givenchy's White Lace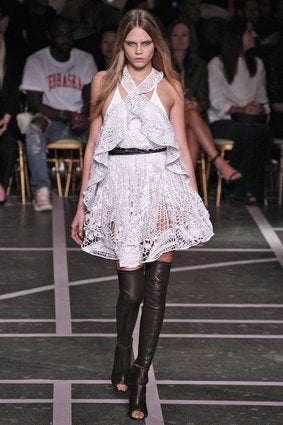 Victor VIRGILE via Getty Images
Balenciaga's Off-The-Shoulder Sheer Dress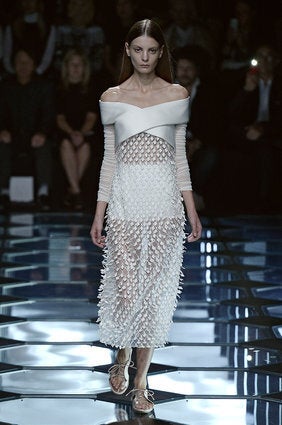 Catwalking via Getty Images