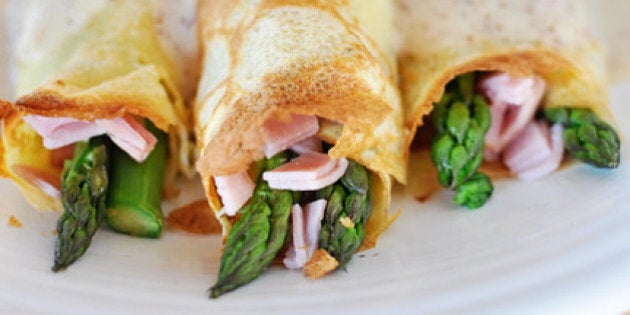 Crêpes (or crepes, we won't judge), are a thin type of French pancake, usually made with flour.
Making them at home requires a small amount of skill, so most of us probably wouldn't attempt it — though some of the recipes below might make you change your mind. Try a savoury crêpe with ham, cheese and broccoli for a weekend lunch, or spread some peanut butter and Nutella over a crêpe for a quick crepe dessert.
Here are 32 of our favourite sweet and savoury crêpe recipes we can't wait to have for breakfast, lunch and probably dinner. Remember, you're a crêpe expert now, don't go calling them pancakes.
Share your favourite recipe in the comments section below: