Rivers' passing has left a big hole in the comedy world, one that has yet to be filled with the sort of gregarious personality she brought to the stage and the red carpet.
The four-bedroom, 4.5-bathroom unit at 1 East 62nd Avenue is on the market for US$28 million.
Built in 1903, in a building that is considered "one of the opulent mansions of the Gilded Age," the apartment boasts 11 rooms in total, with "meticulously restored architectural details, ornate décor and double-height entertaining rooms."
One of its grandest features is a ballroom and music room with 23-foot-high ceilings, which allow entertaining as befitted one of the world's greatest performers.
The apartment also has south and west facing views of New York, a terrace where you can overlook Central Park, and two-bedroom guest quarters.
Here are some photos of Joan Rivers' New York condo: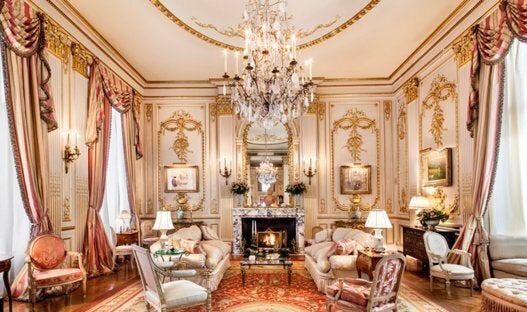 Joan Rivers' Apartment for Sale (Feb. 10, 2015)