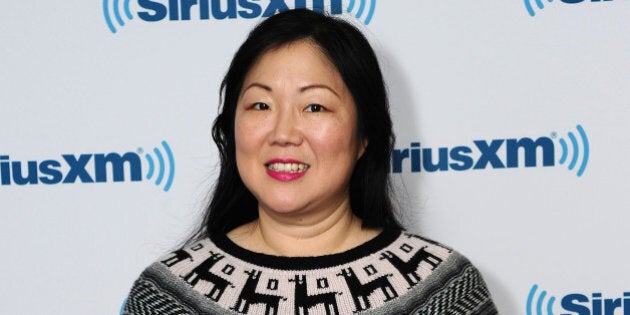 It seems as if every celebrity has a clothing line these days but none have made us as excited as Margaret Cho's new venture into retail. (Sorry Mary-Kate and Ashley.)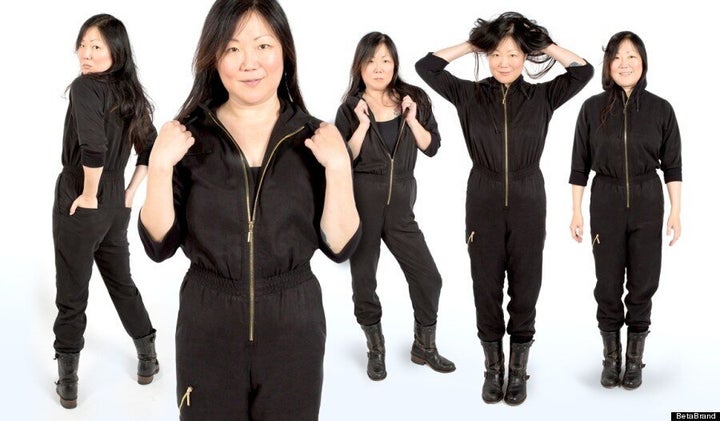 Named after the Bond girl played by Jane Seymour in "Live and Let Die," the Solitaire jumpsuit is made in black twill and features six pockets (including a hidden one on the chest), cool gold-coloured zippers, a bloused top and a smocked waist. Basically, it's the perfect jumpsuit.
Cho agrees. "It's my dream garment," she told the New York Times, adding that when she designed it, she envisioned it as "the cool uniform for a female Ghostbuster."
"I always wear jumpsuits," Cho said. "I was a real PJs kid, and I think I never got over it. I love a unitard and a romper. They are just very low maintenance and comfortable."
"Often the zippers are not placed in the most flattering way for the female body," she said. "Plus, the torso is often too short to really work for the stomach and belly." The Solitaire, she claims, is the perfect answer to women's jumpsuit woes.
I want to walk the earth freely without a handbag or anything else to hold me back from my journey, my destiny. Enter The Solitaire: a gorgeous, figure-flattering jumpsuit that you can wear anywhere, for any occasion."
And just in time for New York Fashion Week, the Solitaire is on sale for $169.20 (regular price is $188). Orders will start to ship in July.