Forget Kate and Naomi—Carmen Dell'Orefice is taking names and kicking the fashion world's butt.
At 83 years old, the "World's Oldest Supermodel" covers yet another magazine cover—this time it's New You—and girl looks stunning. (Of course she does, she's a model for heaven's sake.)
For the cover shot, the American model channels her inner Coco Chanel wearing a black ensemble paired with pearls, glossy lips and a perfectly coiffed 'do.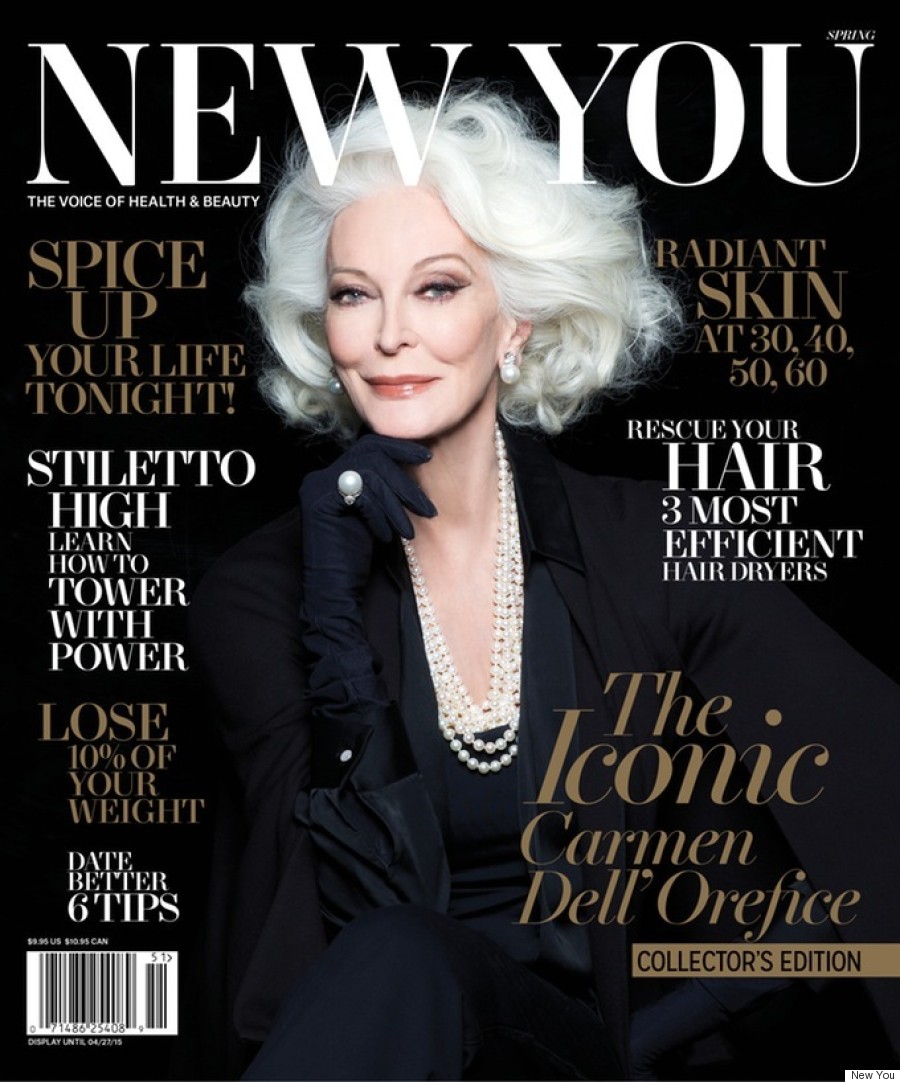 In the issue, the white-haired beauty talks about how her modeling career is stronger than ever. (And this coming from the woman who landed a Vogue cover at the age of 15.)
"I have had more magazine covers in the last 25 years than I have had in my whole elongated career," she told New You. "Today I am in a territory that business considers unmarketable: age and white hair. Slowly, however, I started to own that territory little by little because I stood up for age."
She also talks about how it's not always easy to maintain the figure expected of models these days. (Although that's slowly changing thanks to models such as Ashley Graham and Robyn Lawley.)
"I eat to my appetite and don't count calories," she said. "I want to enjoy food passionately. That is the creativity of living. I could have gotten into trouble with food in my lifetime because I love to eat but I was given a free pass because I metabolize food well… I've had my issues with ice cream when I was younger." (Doesn't everyone have "issues" with ice cream though? Just us?)
Either way, the cover couldn't have come at a better time with older celebs such as Helen Mirren, Joan Didion and Jessica Lange fronting beauty and fashion campaigns.
More on HuffPost:
Follow Huffington Post Canada Style on Pinterest, Facebook and Twitter!