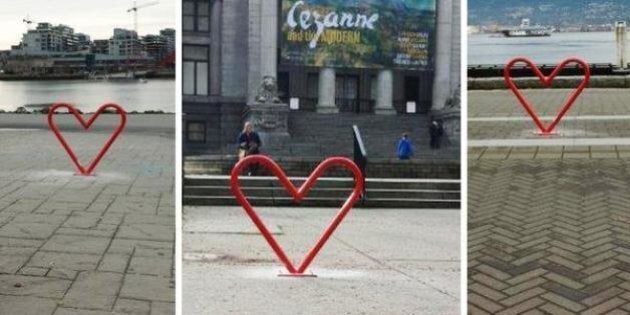 In true West Coast fashion, the City of Vancouver is getting in the Valentine's Day spirit with some new red heart-shaped bike racks.
Popping up around the city's core, the racks are a way for locals to spread some love for each other — and their bikes.
Vancouverites are encouraged to take a photo with one of the racks and post it to social media with the hashtag #lovebikeyvr. Participants will be entered to win some cycling swag.
Biking is, after all, good for the heart.