Best friends, ladies, girlfriends, gals — whatever you want to call them, Feb. 13 is Galentine's Day (and no, we're not making this up, well, fully at least).
Originally coined by a gal we would love to be friends with (Amy Poehler), "Galentine's Day" was featured in the second season of "Parks and Recreation" in 2010. In this episode, Poehler's character, Leslie Knope, threw an annual Galentine's Day party for her female friends to celebrate having good gals in your life in honour of the day of love.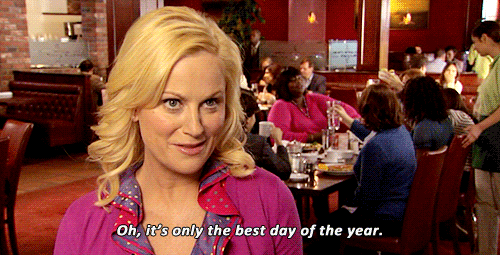 Now, we're not sure how many women are going out tonight to celebrate G-Day, but we have some gifts in mind that will make any of your gal pals happy this weekend (or really, anytime). And hey, if you don't have any plans tonight, organize your own Galentine's Day by throwing your own pizza party or just grabbing drinks after work.
Happy Galentine's Day! Cheers!