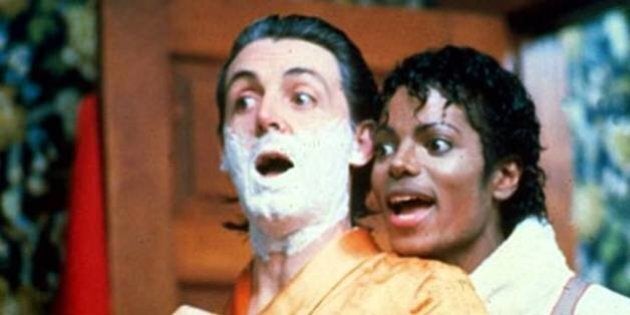 It's a bit of an understatement to say that the world of music can be a strange and unexpected place. As fans, we're constantly surprised at the creative choices artists make, from new looks to genre jumps to bizarre musical partners.
Take the recent Grammys, for instance, which saw such strange collabs as Kanye and Rihanna with Paul McCartney, Jessie J with Tom Jones, Beck with Coldplay's Chris Martin, Sam Smith with Mary J. Blige and Ed Sheeran teaming up with ELO as well as John Mayer, Herbie Hancock and Questlove.
But this is hardly restricted to award shows. For years, there have been weird pairings we never saw coming. Some turned out great, some should never have happened, and some you may never have even known about.
Here's a look back at some of music's oddest couples of all time, from Elton with Eminem and Wyclef Jean with Kenny Rogers to Dolly Parton with Sylvester Stallone and Huey Lewis with Gwyneth Paltrow. (Wait, what?)