Being North West ain't easy!
Not only does the 20-month-old daughter of Kim Kardashian and Kanye West have to get dressed up in fur jackets and all-black ensembles, but she also has to forgo naptime to sit front row at fashion week.
The tiny tot attended her dad's Yeezus For Adidas fashion show in New York yesterday, and by the looks of it, she wasn't too happy.
Seated on her mother's lap beside Anna Wintour and Beyonce (!!!), Nori proceeded to throw a tantrum (as a 20-month-old does) before the show began. Grandmother Kris Jenner shared the adorable snap via Instagram:
As North erupted into tears, Wintour appeared to inch away from the crying tot, while Beyonce tried to keep her cool.
Nori wasn't feeling the front row @kanyewest x @adidas: pic.twitter.com/5StvabAX5h

— Complex Style (@ComplexStyle) February 12, 2015
If only we knew what was going on in Anna's and Bey's heads!
Despite the tantrum, Kim managed to handle the situation like a pro by removing her daughter from the show to get her a snack.
Problem solved.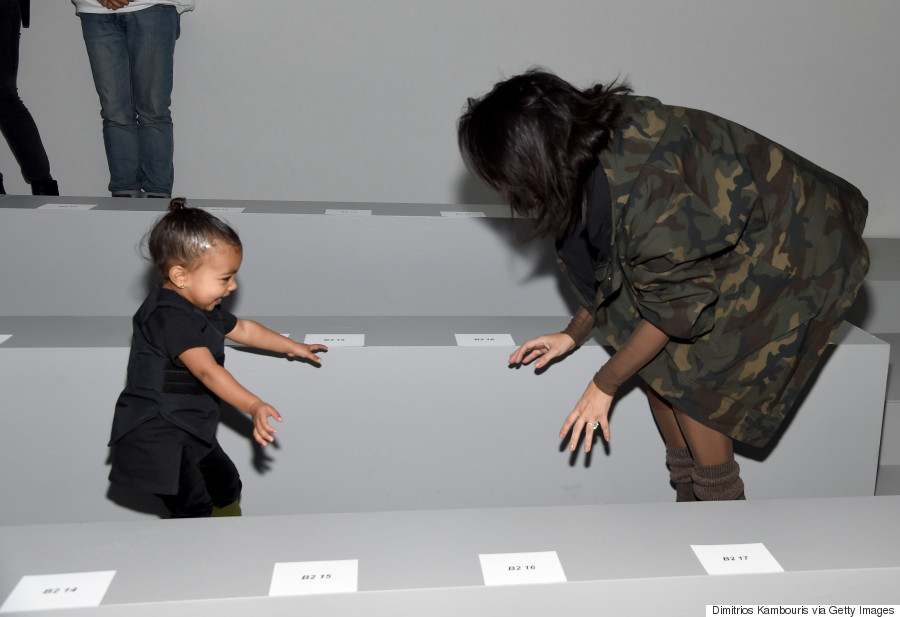 Check out more pictures from the star-studded front row here:
Follow Huffington Post Canada Style on Pinterest, Facebook and Twitter!