Well, that's it then.
Sun News went off the air this morning, with what can only be described as an anti-climactic sign off.
Vimeo user and Vancouver Observer parliamentary correspondent D. Matthew Millar posted a video of the network's final minutes, which show Brian Lilley ending his show and a quick promo for journalist Pat Bolland's program.
And then ... darkness. Silence. The channel suddenly gone without a trace of the bombast with which it came.
People turning to the station Friday would have seen the following message: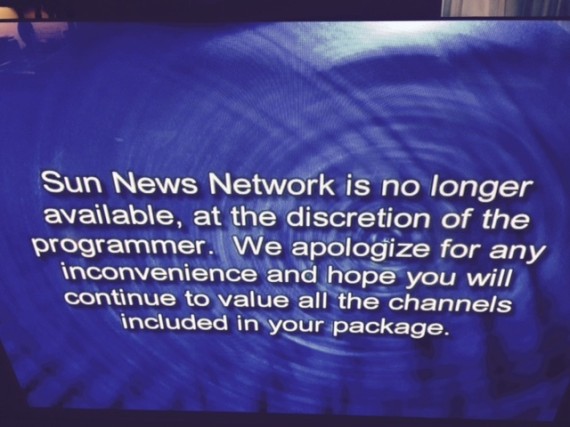 Not exactly what we'd call going out with a bang.
Like Us On Facebook

Follow Us On Twitter

ALSO ON HUFFPOST: