A photo of the new Assembly of First Nations chief was removed from the Conservative Party website this week amid complaints it suggested Perry Bellegarde endorses a controversial piece of legislation that he actually opposes.
The image in question was taken during Bellegarde's Jan. 28 meeting with Prime Minister Stephen Harper. Bellegarde, elected national chief in December, has also recently met with NDP Leader Thomas Mulcair, Liberal Leader Justin Trudeau, and Green Party Leader Elizabeth May.
On Sunday, the photo of Harper and Bellegarde appeared on a sub-page on the Tory site inviting people sign a petition in support of the First Nations Financial Transparency Act, APTN National News reports. A cropped photo of just Bellegarde also appeared on the Tory Twitter page.
The image was pulled Sunday after AFN CEO Peter Dinsdale complained directly to the Prime Minister's Office, according to the report. An AFN spokesperson told APTN the organization would have "flatly refused" if asked if the image could have been used for that purpose.
Conservative party spokesperson Cory Hann told The Toronto Star Thursday the "image was placed in error, and once the error was realized, the image was replaced."
The legislation requires bands post audited financial information, as well as the salaries and expenses of chiefs and councillors, on a public website. Many First Nations believe the law is demeaning and unfairly infringes on their independence.
The government is now taking six First Nations to court to force them to comply with the law and withholding "non-essential funding" from nearly 50 others that failed to meet the deadline for disclosure.
Last summer, documents posted online revealed British Columbia chief Ron Giesbrecht of Kwikwetlem First Nation took home a stunning $914,219 salary the year prior. However, $800,000 of his pay came from a bonus that resulted from his work as the band's economic development officer.
Though there have been other financial disclosures that sparked headlines, an analysis by The Star last week showed the median salary for a chief in Canada is $60,000.
Shortly after his election, Bellegarde said the First Nations Financial Transparency Act strains relations between the assembly and the federal government.
"It's a flawed piece of legislation," he told The Canadian Press. "It's got to be challenged."
This is not the first time Tories have sparked controversy with their website. Last month, the party was accused of using the attacks in Paris as a fundraising opportunity after a "donate now" icon appeared on a site urging Canadians to stand up to terrorism and add their name to "support strong leadership."
Hann told The Huffington Post Canada that the donation button is a built-in feature that exists on every page of the Conservative website, but was removed "to avoid any confusion" that it was part of a fundraising campaign.

With files from The Canadian Press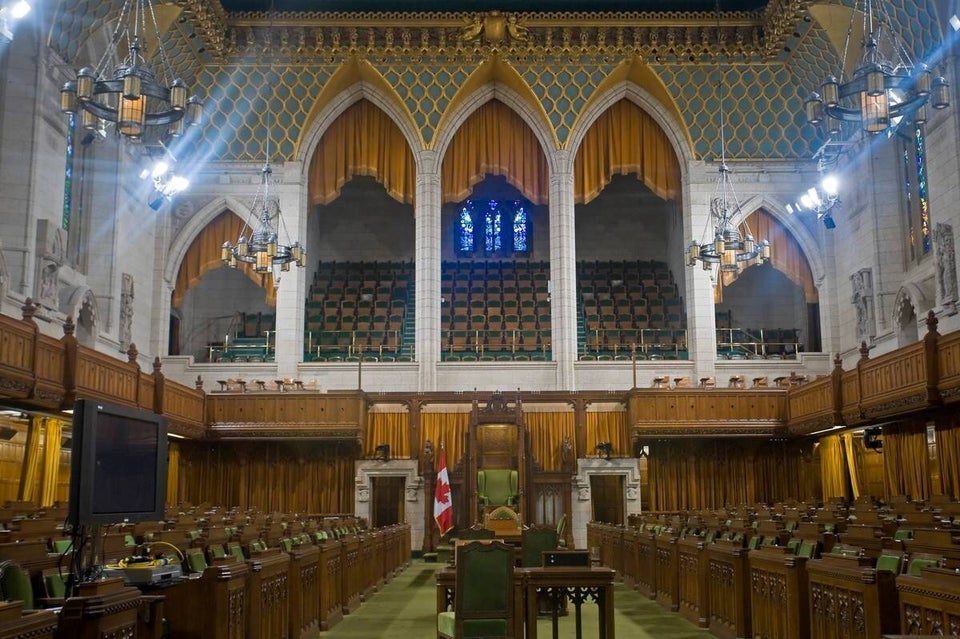 How Much Are Federal Politicians Making?