Spotted, sealed, delivered!
Mounties with the Inverness District in Nova Scotia spent the morning of Valentine's Day tracking down a baby seal sighted "waddling" close to Highway 19 in Newtown, said an RCMP news release on Monday.
Officers found the marine mammal and used a seal net to put the animal in the back of an RCMP truck. It was later taken to a wharf in Port Hawkesbury and they let it go in the Strait of Canso.
The young seal even posed for a photo in the truck before its release.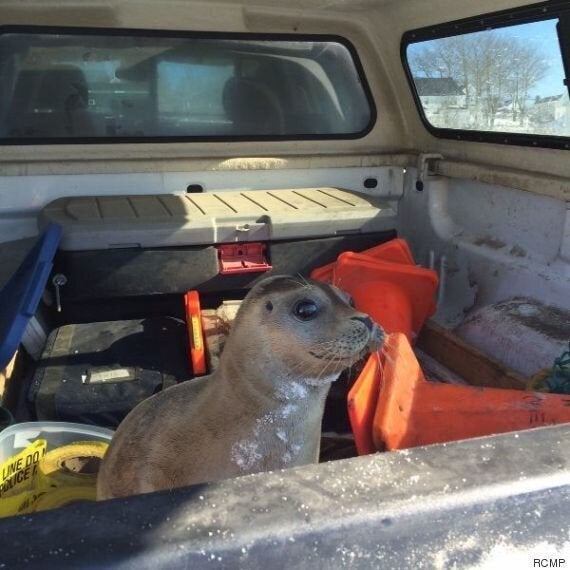 This isn't the first time the Inverness District Mounties have had to track down a wayward seal. Staff Sgt. Al Affleck told the Chronicle Herald they've had to deal with four such animals recently.
Seals have been reported on Highway 4 in Aulds Cove, one on a causeway, and another hit by a driver on her way to the airport.
"They just seem to get going [in] a direction and they just keep going," Affleck told the newspaper. "Whether they're trying to get back to water or where they're going, no one ever knows."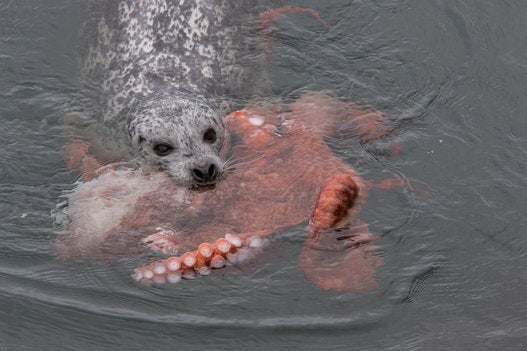 Seal Fights Octopus Off In Victoria, B.C.