gofundme.com
UPDATE - Feb. 17, 2015: RCMP Cpl. Bert Paquet said a neighbour called police to report a woman covered in blood, said CBC News. Officers who responded found the injured dog. The woman's four-year-old daughter is in the care of B.C. Children and Family Development, said CBC.
A family in Surrey, B.C. is horrified after their three-year-old black Labrador was found beaten and stabbed over the weekend.
Ryan Westaway's son accidentally let out their dog, Ryder, on Saturday, according to CBC News. When the pet didn't return, Westaway called the SPCA.
He discovered that Ryder had been found on Sunday in rough shape, said Global News.
Ryder was found with his mouth taped shut, Westaway wrote on a GoFundMe page that is raising money to help pay for the dog's 24-hour vet care.
"After speaking with the vet, we were told he was repeatedly stabbed in the face with scissors, he was clubbed in the head with a hammer-like object," he wrote.
"There were also pieces of [jewelry] shoved and pierced in his eyes. Lighters, a fish hook and other objects were shoved down his throat and he had to have stomach surgery to remove them. There were also deep lacerations in his throat from a knife or other [sharp] object.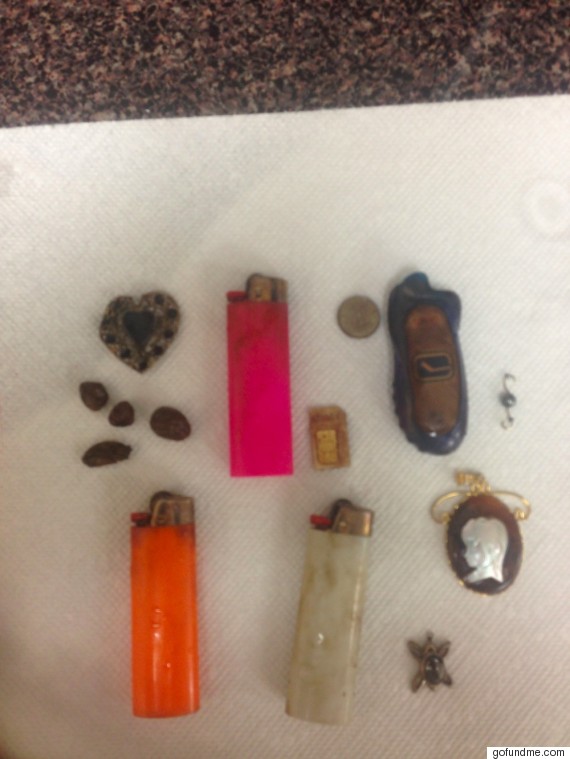 The woman who lives in the Surrey basement suite where Ryder was found was arrested under the Mental Health Act and sent for a psychiatric evaluation, according to the Surrey Now.
Westaway said when he first saw Ryder at the vet he "could barely believe it was our beloved pet." The family is raising money because they want to give Ryder "the care he needs and return him to his loving home."
Eileen Drever, an SPCA animal cruelty investigator, told Surrey Now she will be recommending charges be laid as soon as possible.
Like Us On Facebook

Follow Us On Twitter
ALSO ON HUFFPOST: