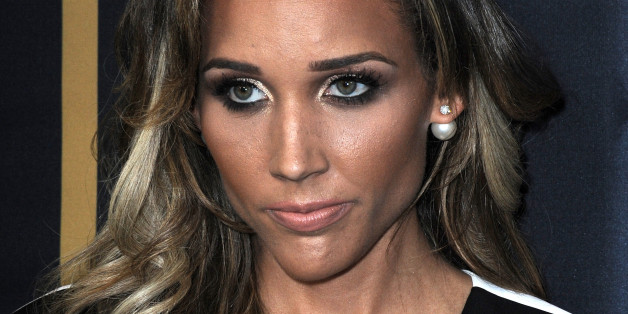 Albert L. Ortega via Getty Images
"Fifty Shades of Grey" might have broken box office records, but that doesn't mean God approves of the film. At least according to Lolo Jones.
Jones bashed "Fifty Shades" on Twitter Tuesday, taking issue with how sex is portrayed in the BDSM-themed film based on the erotic trilogy by E L James.
Funny how some people think there's nothing wrong with 50 shades of Grey. God didn't create sex for that purpose. Watch another movie

— Lolo Jones (@lolojones) February 17, 2015
Some ppl medicate pain by being more and more physical to where if they are ever alone they can't feel any peace.

— Lolo Jones (@lolojones) February 17, 2015
The 32-year-old Olympian is a devout Christian who has talked openly about her own sexual behaviors in the past, namely admitting she wanted to remain a virgin until marriage.
"It's just something, a gift I want to give my husband," Jones said during an interview with HBO "Real Sports" in 2012. "But please understand that this journey has been hard. There are virgins out there and I'm going to let them know, it's the hardest thing I've ever done in my life. Harder than training for the Olympics. Harder than graduating from college."
Other sports stars have had more positive reviews for "Fifty Shades," which took in $81.7 million in the box office, making it the biggest Presidents Day holiday opener ever and one of the biggest R-rated debuts of all time, according to Variety. Seattle Seahawks quarterback Russell Wilson said the film was "great." He ultimately received backlash from those who think the film goes against his Christian values.