Columbia/AP
The 2015 Oscars are days away, which means only one thing: we're using them as an excuse to watch a bunch of older movies and then talk about how good everybody looked.
And it's a lot harder than it looks. The Best Costume category is notoriously stacked, especially since it's usually removed from the Best Picture category (since the latter isn't a period film extravaganza). So because we like a challenge, we've ranked the last ten years of winners, with the true winner being you, who gets to read this.
Sandy Powell brought it for the Howard Hughes biopic -- especially when it came to characters like Jean Harlow (played by Gwen Stefani) and Katherine Hepburn (Cate Blanchett), who reflected the glamour and refinement of the 1930s and forties. As for Leo? She made him his reclusive best. But since few of us want to channel the aviation mastermind on an aesthetic level, we're parking it at number 10 (also because she didn't include Mr. Burns' Kleenex box socks from "The Simpsons'" tribute).
9. "The Young Victoria" (2009)
Sandy Powell stepped up again for the 2009 telling of Queen Victoria and Prince Albert's beautiful (and eventually heartbreaking) love story, which reflected the colour and luxury of the pre-Victorian era. (Remember: England got pretty dark after Albert's passing in 1861.) Rich fabrics, a mix of textures, and hoop dresses for days kept us in the first half of the 19th century, but the real winner was Rupert Friend and his transformation into Albert (that makes his current turn on "Homeland" seem unbelievable).
8. "Elizabeth: The Golden Age" (2007)
Alexandra Byrne did the impossible: she made us want to wear a suit of armor à la Queen Elizabeth I (played by Cate Blanchett). Also, and more importantly: she made the 1500s (an era not exactly renowned for style, since war and disease was the name of the game) seem aesthetically appealing and above all, interesting. (Even though the suit of armor isn't a wearable item now, nor after this event, really.)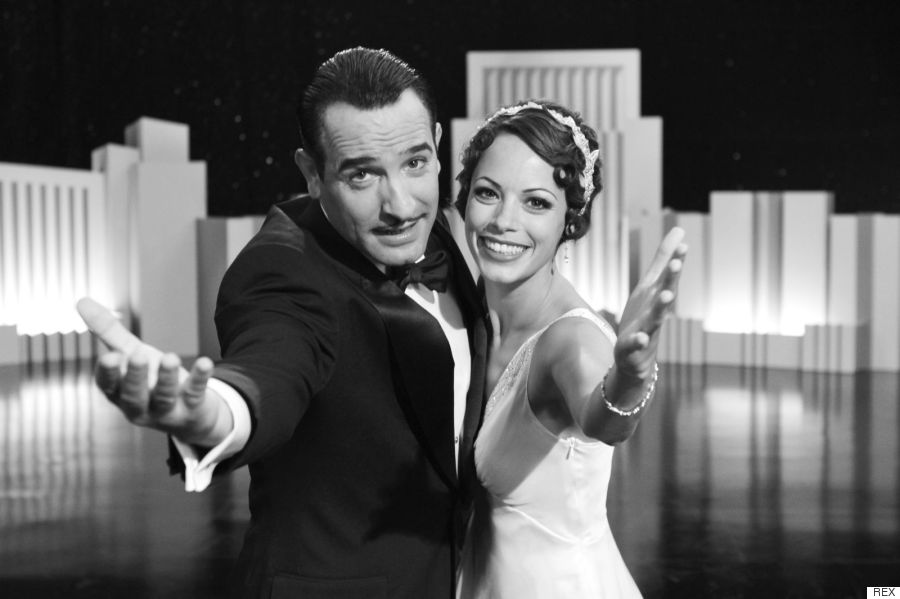 Mark Bridges had a difficult task when it came to dressing the stars of 2011's "The Artist": first, because the film spanned several years (all of which needed to be realistic-looking), and second, because the clothes were shot in black and white -- which meant he needed to rely on cuts and fabrics to highlight the story, instead of colour. And he did an excellent job. The only downside? Because we were so focused on the story, the music, and all other visuals, we didn't get to pay attention to the costumes as much the first time we saw it. Minus, of course, Berenice Bejo's silk dress.
6. "Memoirs of a Geisha" (2005)
Colleen Atwood's take on pre and post-WWII-era Japan is real insight into a part of history many of us aren't familiar with -- or worse, we know only because of cultural appropriation (which gets it all wrong on a million levels, and we can't remind you of that enough). Among many things, a Geisha's life (and specifically Chiyo's, the character in this story) was about constant transformation. And while the bright colours and fabrics grabbed our attention initially, Chiyo's evolving aesthetic at the hands of Atwood's designer skills upheld her story and its momentum.
5. "Alice in Wonderland" (2010)
Believe it or not, 2010's "Alice in Wonderland" is the only Best Costume win for a Tim Burton movie over the last decade, but for good reason: unlike the typically Burton-esque costumes of "Dark Shadows" or "Sweeney Todd," this movie dove into colour, larger-than-life shapes, and pieces so over-the-top, they bordered on almost cartoon-like. And yet: this film was (primarily) live-action, taking us with Alice on her trip to the unknown, while offering enough familiarity through clothes that we knew exactly where she was going next. (Courtesy of Colleen Atwood again.)
Designer Michael O'Connor took us into the 18th century where we followed the story of Georgiana Cavendish, Duchess of Devonshire -- a woman known for her beauty, sense of style, and straight-up extravagance. Which is exactly how his costumes can be described: (almost) putting Marie Antoinette to shame, "The Duchess" delivered wide silhouettes, big hair, layers upon layers, and fabrics so expensive that for the two-ish hour duration, we were collectively reminded that we'd all be serfs during court life.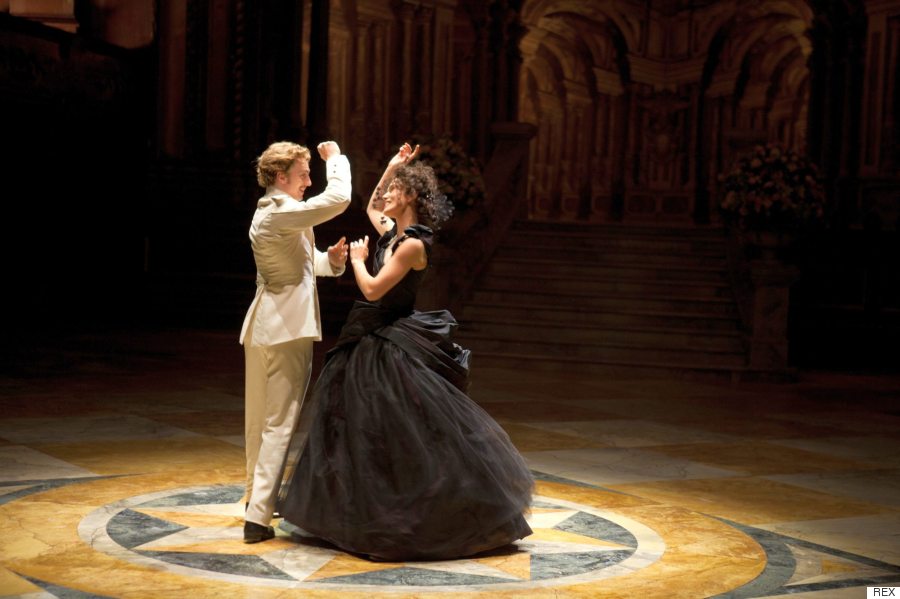 3. "Anna Karenina" (2012)
Jacqueline Durran's mix of fur, silks, lace, and everything else found in 1877 Russia (if you were rich and/or royalty) was such an integral part of director Joe Wright's version of the story, it actually became a capsule collection of Banana Republic. Because who doesn't want to fall in love with some random guy when you're married and subsequently have your life fall apart?
Director Sofia Coppola's take on the child bride-turned-Queen of France was the perfect example of what happens when you're not afraid to bring a period film into the current era. Yes, actress Kirsten Dunst's costumes stayed true to the 1770s, but costume designer Milena Canonero kept the palette light enough, airy enough, and pink enough that we were reminded that once upon a time, Marie Antoinette was just a teenager too.
All hail "The Great Gatsby" (the movie, not the man -- the man had some issues). Having pulled from the Prada and Miu Miu archives, designer Catherine Martin created costumes for her iconic characters without making them look costume-y. This was probably because of the active interest in Baz Luhrmann's film by the fashion community: Prada assisted in designers, Brooks Brothers worked on suits, and jewellery was courtesy of Tiffany & Co. Was it all historically accurate? Of course not. But by creating an aesthetic that resembled the dream world Gatsby chose to live in, Martin made the story seem exactly as over-the-top as it really is.
Follow Huffington Post Canada Style on Pinterest, Facebook and Twitter!