A former presidential intern, the man who created the iPod, and a pioneer performance artist are among the speakers set to hit the stage at this year's TED Conference in Vancouver.
The influential ideas forum takes place March 16-20 at the Vancouver Convention Centre and features experts who are given 18 minutes to deliver insightful presentations on technology, entertainment, and design (TED).
Monica Lewinsky, a former intern to ex-U.S. President Bill Clinton, was invited to speak at TED Vancouver, where this year's theme is "Truth and Dare." She is now a social activist who "advocates for a safer and more compassionate social media environment, drawing from her unique experiences at the epicenter of a media maelstrom in 1998," according to the TED speakers' list.
"This will be only the second time she's spoken publicly. She calls herself Patient Zero for online bullying. She has a lot to say, as someone who has experienced it for half of her life," said TED content director Kelly Stoetzel.
Tony Fadell, who developed the iPod, Kailash Satyarthi, a children's activist and 2014 Nobel Peace Prize winner, Marina Abramović, a boundary-pushing performance artist, and Shonda Rhimes, the queen of primetime behind hit TV shows "Scandal" and "Grey's Anatomy," are also slated to give TED talks this year.
The US$8,500 tickets to TED Vancouver are by invitation-only and are already sold out, reported The Georgia Straight.
Video of the best TED talks are posted to YouTube, but it's up to the discretion of organizers which ones will be shared.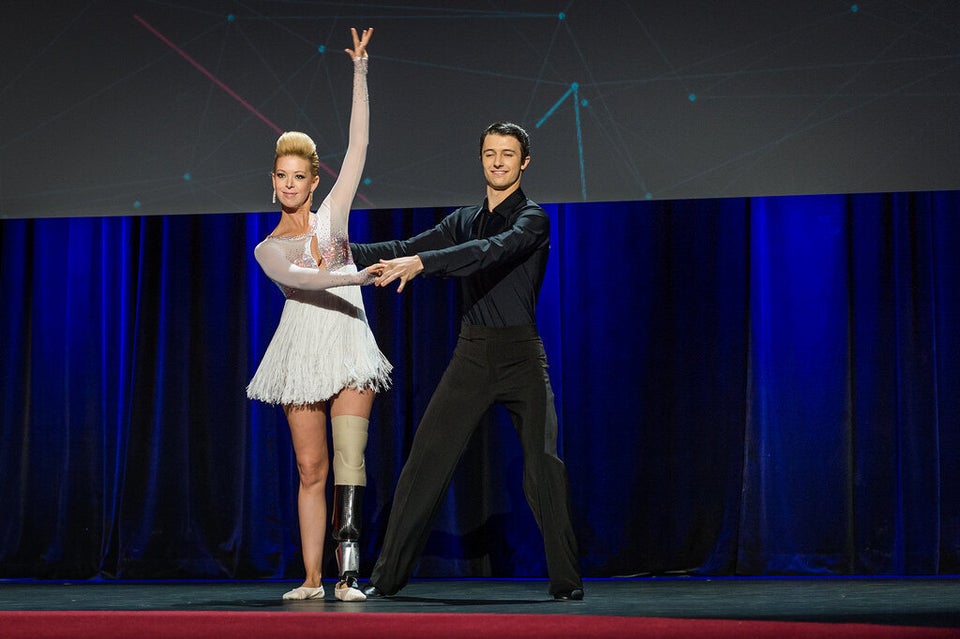 Adrianne Haslet-Davis, Boston Bombing Survivor, Dances At TED Conference