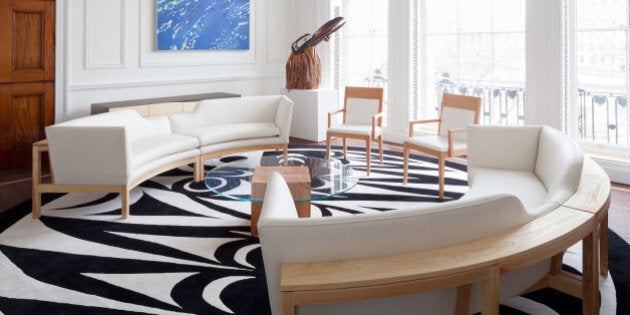 The carpets were inspired by 16 different artists, and display patterns with themes such as the Northern Lights, cicada wings, eagles and mountain cranberries.
Queen Elizabeth II and Prince Philip were on hand for its reopening on Thursday.
"Every visitor to Canada House should remember to not just look around to soak in this amazing showcase of Canadian art, they should be sure to look down," said Gordon Campbell, Canadian High Commissioner to the U.K., in a news release.
A carpet in Canada House's British Columbia room. The carpet is inspired by artist LessLIE's "Natural Vision."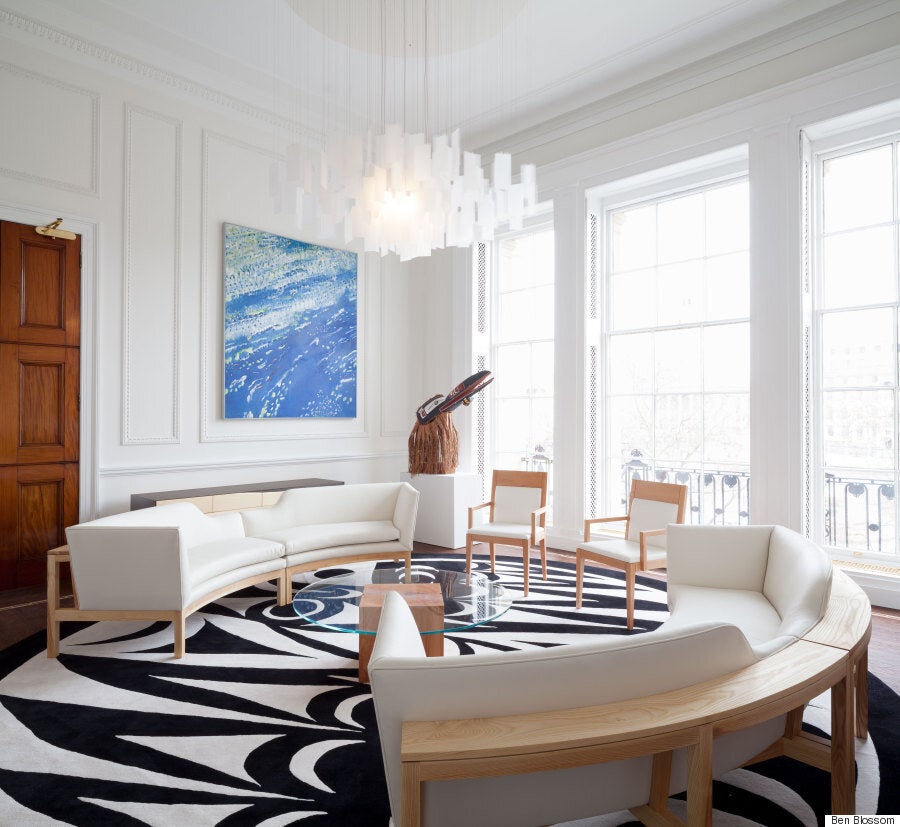 "Natural Vision," the work on which it is based.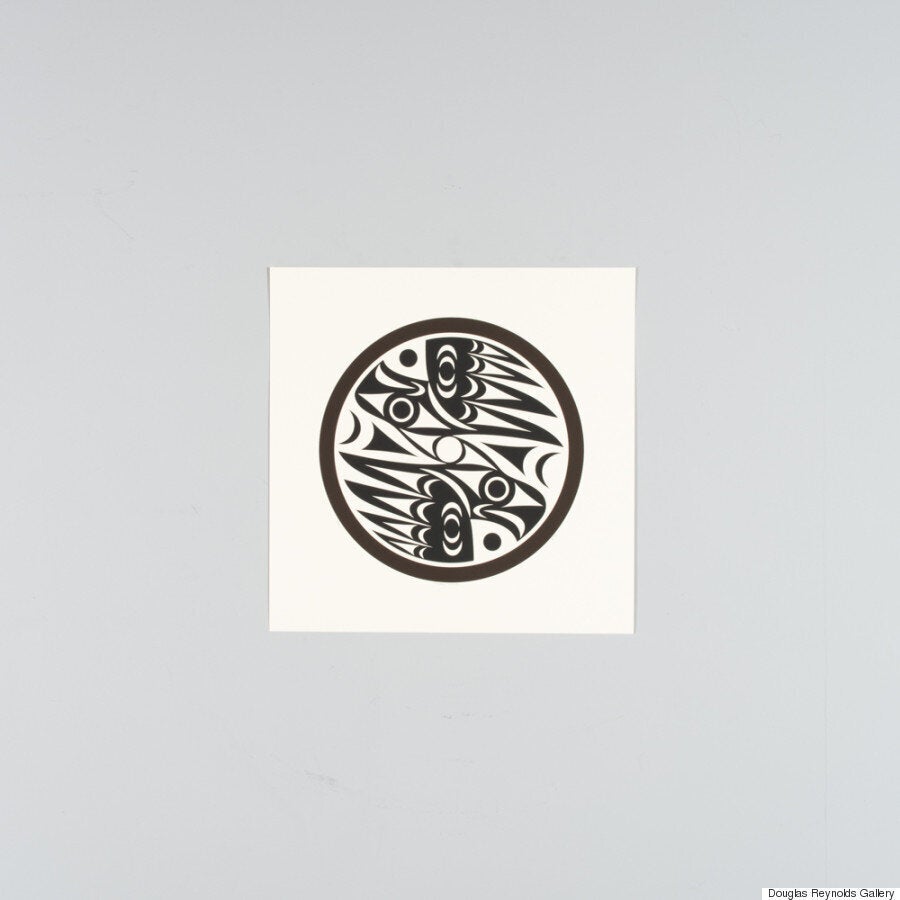 Creative Matters' president Carol Sebert said in a statement that it was challenging to pull off a "painterly effect" on the carpets. But the company found a way.
"Rather than specify one colour of wool, we create custom colour blends by mixing different strands such as that for the carpet for the Pacific Room which required 32 different colours and 37 colour blends," she said.
Rugs usually take less than 10 colours, the Star reported.
And though Creative Matters Inc. has designed rugs for over 30 diplomatic regions around the globe, Sebert told the newspaper that these were the "most complicated."
"And it's definitely the biggest honour," she added.
Here are some of the rugs as they appear on the floors of the renovated Canada House:
The Quebec Room. Design inspired by an unnamed work by Nadia Myre.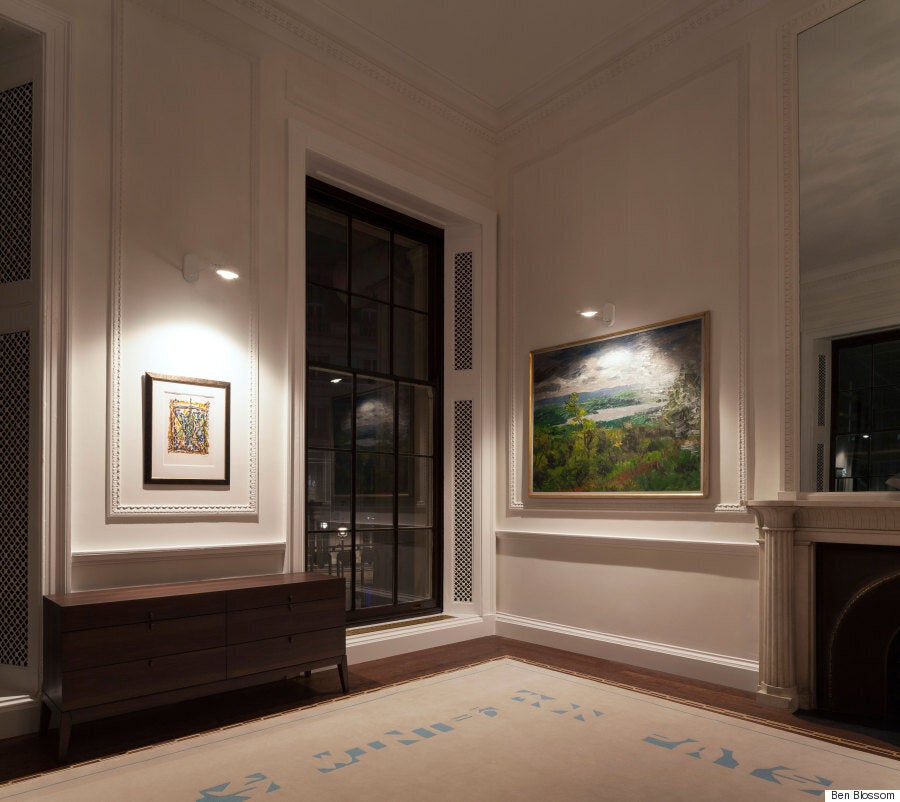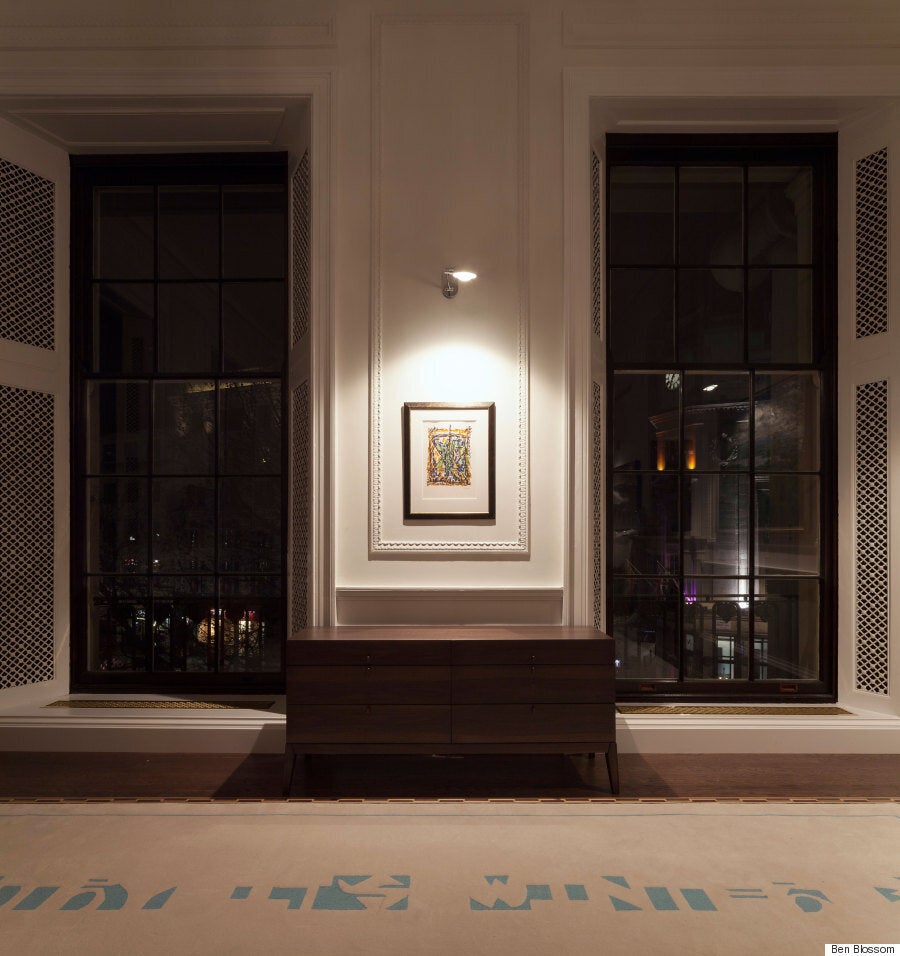 The Northwest Territories Room. Design inspired by an unnamed work by Brandy Wilson.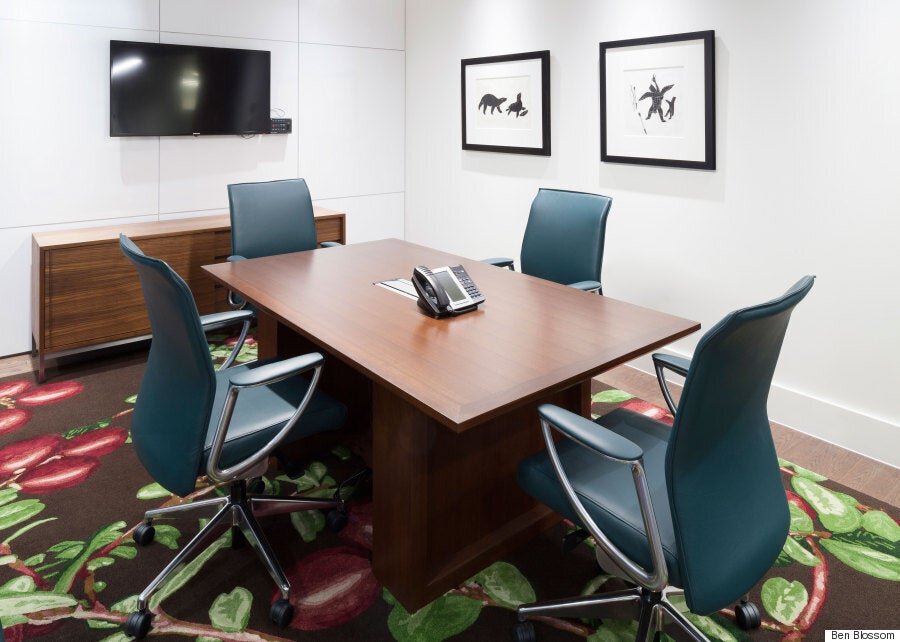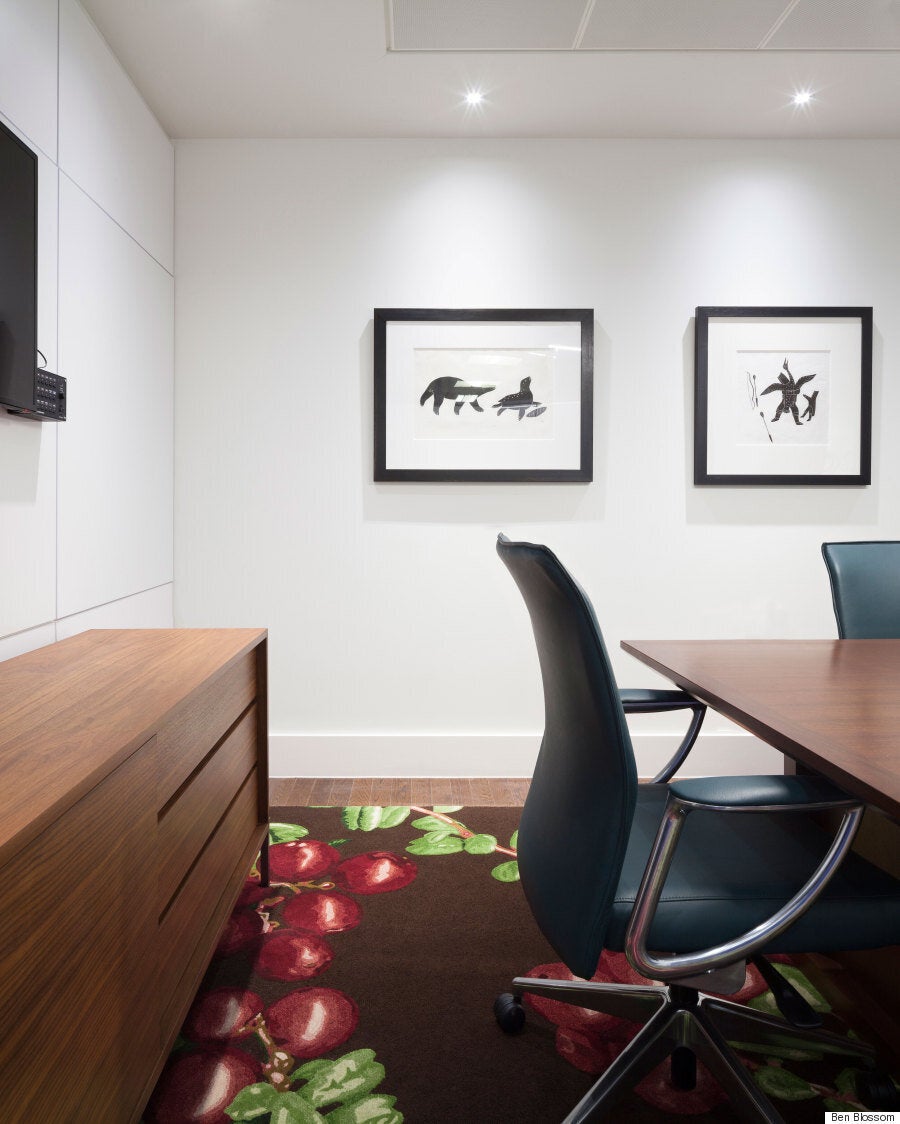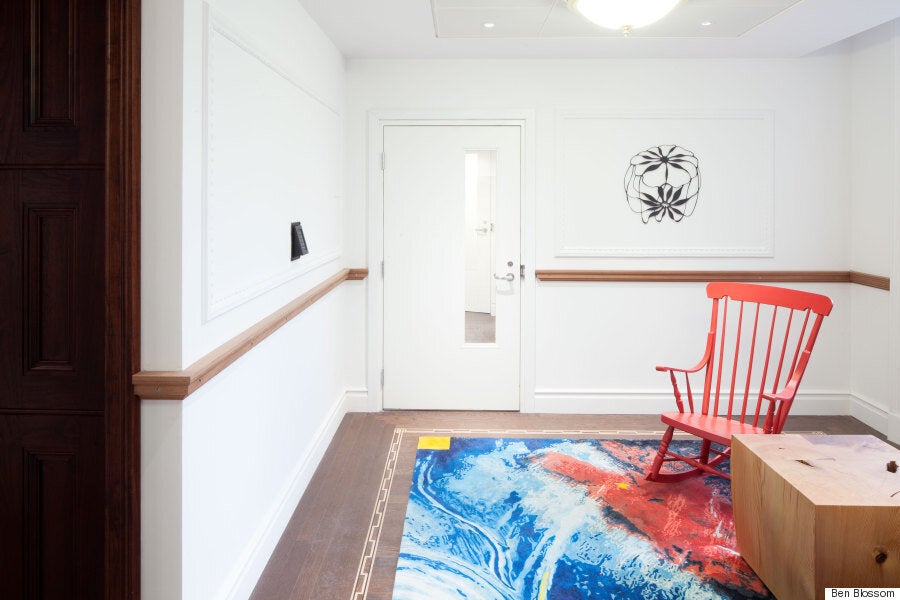 The MacDonald Room. Design inspired by Sean William Randall's "Foothill."