You can say goodbye to your skinny jeans because JNCO is making a comeback!
That's right, the denim streetwear brand beloved by ravers and basically every teen in the '90s is making its way into the 21st century, and we're all over it. They even have a fancy new website!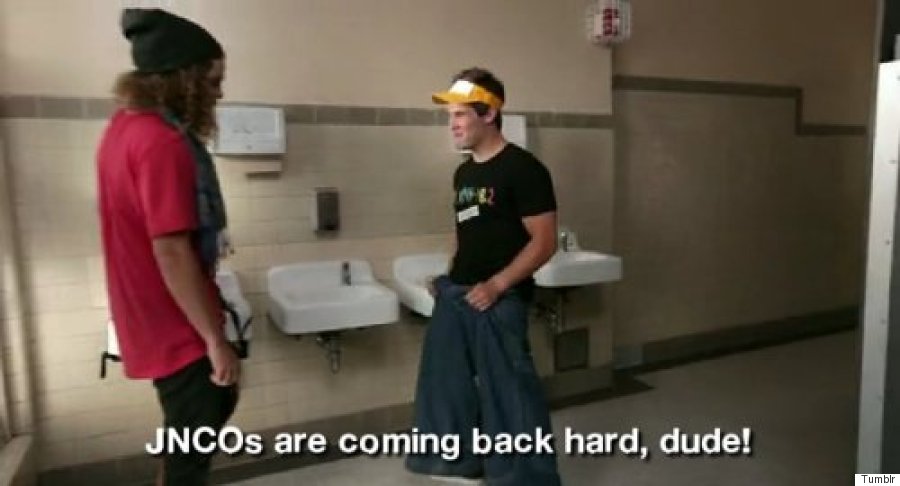 According to WWD, the comeback will be headed by Andrew Jacovou, president and CEO of Guotai Litian, and will consist of a core collection, a fashion collection, and a heritage range (necessary).
The site also notes that the core collection will feature more traditional jean styles and the fashion collection will offer contemporary joggers with zip bottoms, while the heritage collection will stick true to JNCO's roots, offering jeans with 20- and 23-inch leg openings and high waists. In other words, you'll be able to relive all your awful awesome fashion moments from the best decade ever.
Jacovou explains that there's, "a new generation of consumers who will be introduced to the brand's fashion-forward sensibilities for the first time." Just think of all the young stars and models who will try to make these pants happen!
The brand has yet to set a release date for their official revival but all we can say is, Get ready. JNCOs are coming for you.
But for now, we're taking a moment to reminisce about all the reasons we loved JNCOs in the first place. Enjoy!
They Always Made Us Look Cool

(But cool was obviously subjective.)
Especially When Paired With Toques And Graphic Tees

If We Didn't Get A Pair, Life Was Pretty Much Over

JNCOs or bust!
They Weren't Just For Teens

Yup, parents could rock them too!
Even Hulk Hogan Got Himself A Pair

Way better than dad jeans.
They Provided Instant Boss Status

Nothing comes between us and our JNCOs.
They Could Disguise Our Big Feet

And hide all of our teen angst-ridden insecurities.
They Even Came In Trendy Prints

Hooray for '90s florals!
They Made For Great Couples Outfits

The couple that wears JNCOs together, stays together.
They Looked AWESOME With Fitted Tops

You Didn't Have To Sacrifice Sex Appeal To Wear Them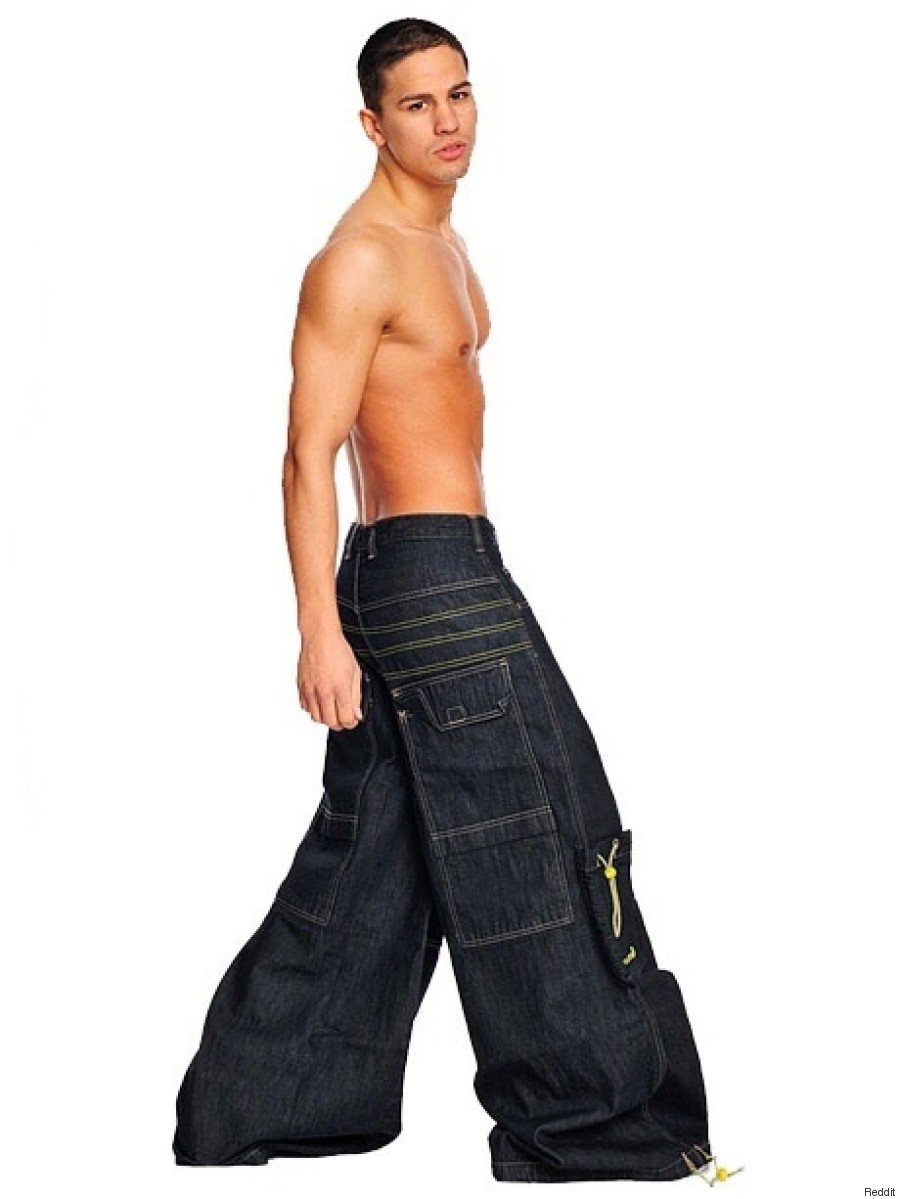 Even though they made your legs look like an elephant's...
They had Pockets That Could Hold EVERYTHING

Including snacks. Lots of snacks.
Even iPads!

Yes, we know iPads didn't exist in the age of JNCOs, but they do now. JNCOs were just ahead of their time! Obviously.
The Pocket Designs Were Out Of This World

It's all about the details!
Even Rihanna Tried To Make The Trend Her Own

But we can spot fake JNCOs from a mile away. (Though, let's be honest, she'll be the first one to get a pair once they re-launch.)
Basically, JNCOs Were (And Are) Just The Best

Long live JNCO!
Follow Huffington Post Canada Style on Pinterest, Facebook and Twitter!
Also on HuffPost