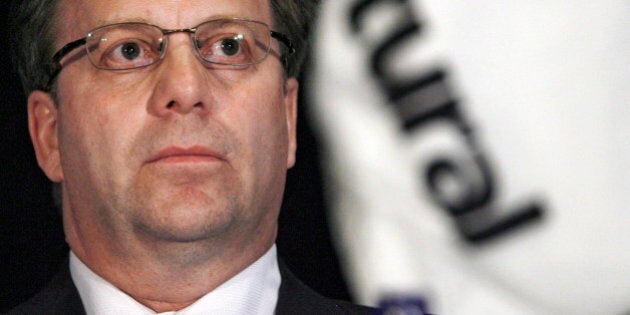 As the world's oil glut continues to build, wiping out hopes of a price recovery, the head of one of Canada's largest oilsands operators is warning the industry faces a "death spiral" if it doesn't figure out how to cut costs.
Speaking before the Chamber of Commerce in Fort McMurray, Steve Laut, president of Canadian Natural Resources Ltd. (CNRL), said oilsands companies can still return to health, but only if they aggressively begin to cut costs.
Costs have risen so far, so fast that oil producers were making three times as much profit in 2004, when oil was at $40 a barrel, than they were a few years ago when oil was at $100 a barrel, Laut said, as quoted at the Globe and Mail.
Laut's call for cost cutting may be seen by some as a prelude to layoffs and project cancellations, but so far North America's oil industry is largely maintaining production levels.
BMO economist Sal Guatieri put out a chart Friday showing employment levels in the U.S.'s two largest oil patches — Texas and North Dakota — continued to rise at the same pace in December as before the oil price collapse.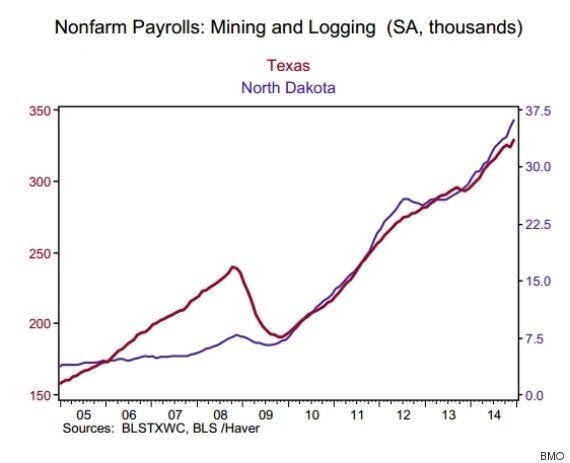 "In North Dakota, payrolls in this sector towered 30 per cent above year ago levels in December, while those in Texas rose 12 per cent," Guatieri wrote in a client note.
That is "great news for the U.S. economy … though not for anyone hoping for a quick rebound in oil prices and the loonie (say, Albertans or Canadian travelers to the States)."
Energy broker Peter Donovan told the Wall Street Journal it's "just crazy" how supplies continue to build. He said the market will continue to see "downward pressure" on oil prices so long as supplies keep building up.
CNRL's Laut forecasts that oil will remain for some time in the $60 to $75 range. That's actually below the cost of extracting a barrel of oil from a new oilsands project, which is somewhere upwards of $80 per barrel. The least expensive oilsands fields have production costs around $51 a barrel.
Prices for Western Canadian Select oil were hovering around $47 a barrel on Thursday.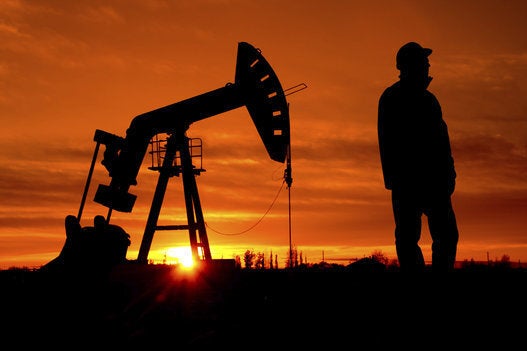 Oil Patch Jobs: How Much They Pay